Getting scratches and dents on your vehicle is inevitable but these imperfections can be unsightly. Going to a repair shop for each scratch isn't always feasible. However, leaving these scratches untreated can be bad for your car in the long run. Whether you want to improve the appearance of your personal vehicle or rebrand your company vehicle fleet, these cost-effective tips for hiding car scratches will improve the appearance of your automobile in no time.
Types of Car Scratches
Vehicle scratches and dents vary from hardly noticeable to glaringly obvious. Knowing which type of scratch your car has will help you determine the best possible solution for hiding it.
Clear-Coat Scratch
All cars have a very thin layer of clear coat that protects their paint from elements like dust, rain and sunlight. A clear coat scratch is a relatively easy to fix or hide.
Primer Scratch
Primer refers to the extra layer of protection added to the car's body to give it a clearer and smoother surface. If the scratches on your car cut through the clear-coat layer and are exposed to primer coating, the body paint will ruin, which can lead to rusting. This type of scratch requires immediate action to avoid permanent damage.
Why Car Appearance Matters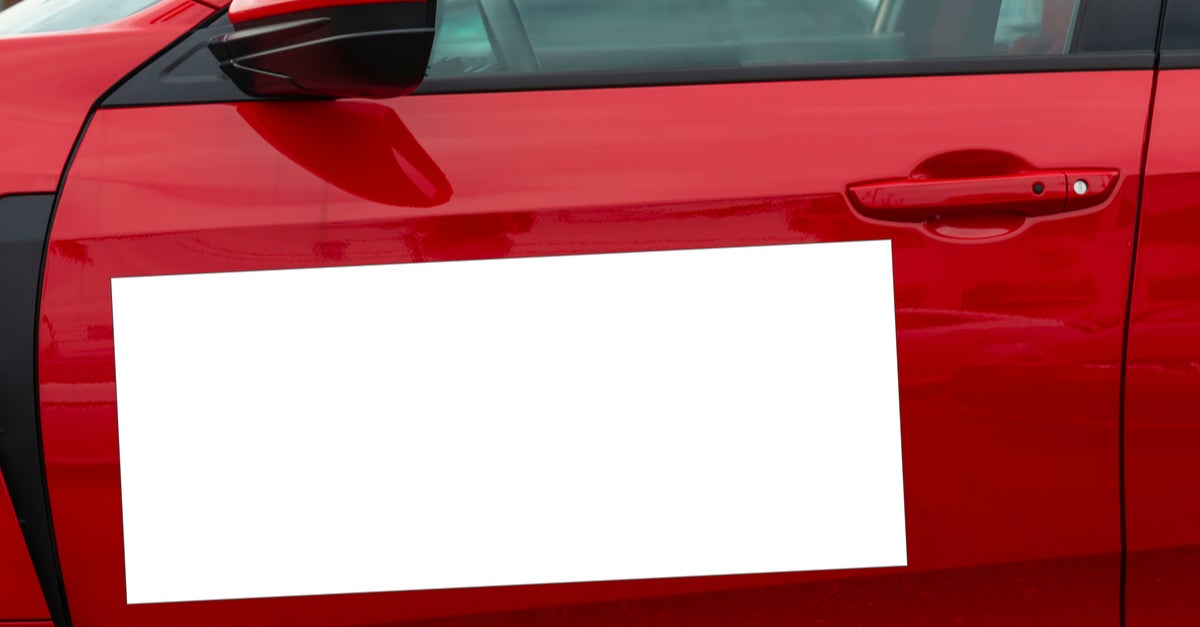 The appearance of your vehicle is extremely important for protecting its resale value. Moreover, company cars should have a uniform and clean appearance to promote a positive brand identity. Understanding the type of scratch your vehicle has will help you determine the best possible solution for maintaining a positive appearance. Minor dents and scratches do not typically require bodywork, so a decal or car sticker could be an affordable solution. Keep reading to learn how to choose the right decal for your car and how to properly apply these items.
Dynamite Decals Hide Scratches
Magnetic signs and car decals are excellent items to use when you want to hide scratches on your car, trucks, and other vehicles. These products are easy to apply and inexpensive. These weather-resistant items protect the underneath surface of your car from rusting or acquiring additional body damage. Moreover, if you own a business, these products are great for multitasking: you can hide car scratches and promote your brand to fellow motorists at the same time.
Creative Ways to Hide Scratches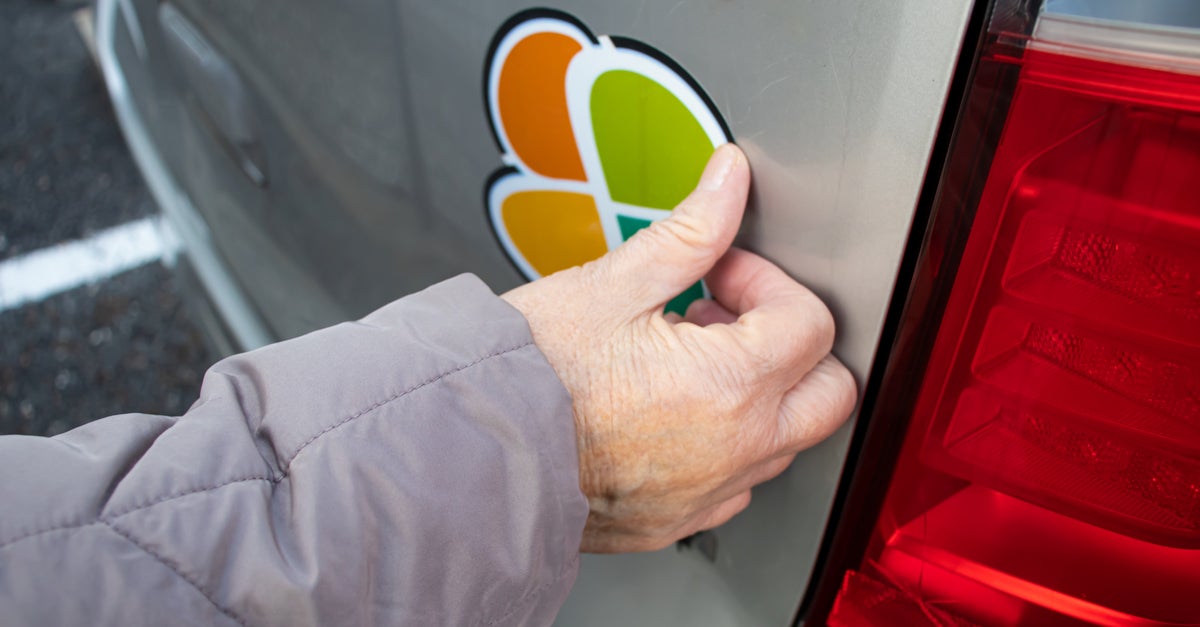 Opaque car stickers provide fun, creative ways to hide scratches. You can design your own graphics or choose from pre-designed templates. With many sizes to choose from, it's easy to find an opaque car sticker option that's right for your car's needs. Vehicle lettering is a great option for small or oddly-shaped scratches and dents. If you want a more subtle solution, you can use products in the same hue as your car if you simply wish to hide small dents and scratches.
All of these options work well for both individual car owners and company vehicles. Additionally, these options give you the opportunity to promote your business. If you do decide to use decals and signs to hide scratches on company vehicles, car flags could be a great addition. If you offer delivery service or own a sports-themed business, car flags create movement which other motorists will notice. This option is a great way to draw attention to your vehicle and direct potential customers' eyes towards the information on your car signs or decals.
Apply Your Stickers and Decals Like a Pro

Minor scratches in your car's paintwork are easy to cover with car signs and decals if you know how to properly apply these items. These decals and stickers are generally made of a thin film backed with an adhesive.
First, look at the damaged area on your car and find the decal position that sufficiently covers this surface. Second, clean the area where the scratch is to remove dirt and grime which can affect the adhesive properties of the decal. Do not apply cleaning product directly to your car and avoid cleaners which leave a film coating on the surface. Instead, apply cleaner to a rag or towel and wipe the area down. Allow the area to dry completely.
Next, measure the area to ensure proper application. You can use tape, a level, or a ruler to keep your decal or sticker straight. Slowly peel the adhesive backing away from the decal. Start by applying one decal corner to the vehicle while keeping the decal taught to avoid wrinkles or bubbles. Use a small, straight-edge item like a credit card to work out any bubbles in the decal. Start from the center and work your way to the corners smoothing any imperfections. Unpeel the backing and allow the decal to dry fully for flawless finish.
Choosing and applying a car decal or sticker is actually quite simple. These cost-effective items are a great way to promote your business or hide scratches to improve the appearance of your vehicle. Consider these tips the next time you need to purchase a car decal and you will be able to apply your car decals like a pro.