The first Oktoberfest celebration dates back to October 12, 1810 when Princess Therese of Saxe-Hildburghausen married Crown Prince Ludwig. All of Munich's residents were invited to witness the royal affair. Over the years, the festival has grown into an annual celebration of German culture with food, beer and music. The celebration has become so popular that countries all over the globe now join in the festivities. Your business can benefit from an Oktoberfest celebration and these tips will help you plan the perfect Oktoberfest event.
Event Promotion Must-Haves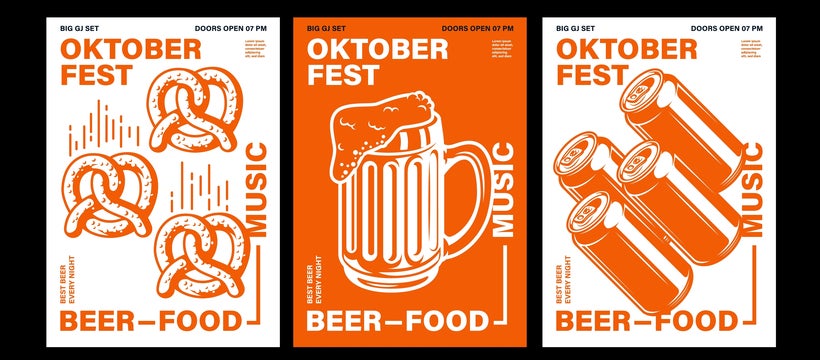 You can plan an amazing promotion, but if no one knows about it, it won't be a success. You have to promote your event and gear your marketing message towards your target audience to increase awareness and, ultimately, foot traffic.
There are some great options for cost-effective, high-conversion marketing tools including Step & Repeat Banners, Custom Flags, and Flyers. You can play up the Bavarian theme and print German colors, the national flag, or photos of beer, pretzels and schnitzel on your signage and banners. Once you've grabbed customers' attention with these visuals, make sure your event details are clearly printed on your signage as well. Include the date, time, and location of your event.
Share your marketing campaign on social media to reach even more potential attendees. You can create a cohesive, easily-recognizable campaign when you bring the same aesthetic and visual prompts to your online and in-store marketing materials. Keep social media posts in the same color palette and employ the same photos for digital content and signage to improve customer retention. Make sure your social media and company website landing page have all event details clearly listed to cut down on confusion and increase event turnout.
Curate a Line of German Products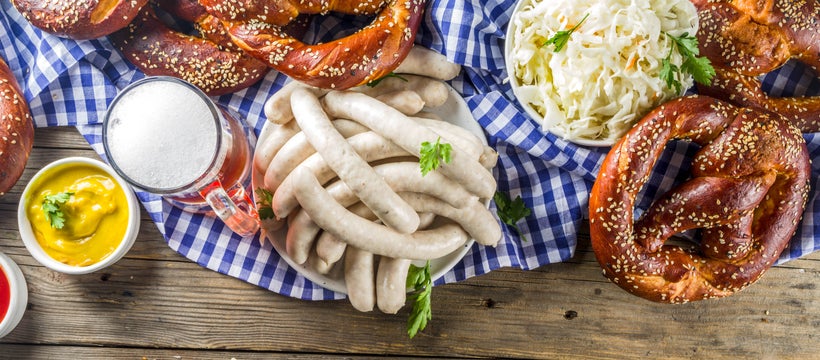 Of course, Oktoberfest is a popular promotion for bars and restaurants but you can align an Oktoberfest event to businesses outside of this sector too. If you offer products from German-based companies, highlight these items near endcaps with Pop-Up Displays or use Shelf Signs to promote larger-sized items. If your company partners with German-owned companies, you can host an employee appreciation event and feature the food and beverages of Bavaria.
For restaurants, this truly is your time to shine, so stock up on authentic Oktoberfest food and libations ahead of the big event. Partner with Munich-based breweries like Hofbräu, Hacker-Pschorr, Spaten Oktoberfestbier, and Paulaner for authentic brews.
You can create a special tasting menu for your event. Common Oktoberfest options include soft pretzels, candied almonds (Gebrannte Mandeln), potato pancakes (Kartoffelpuffer) and the classic Bratwurst. You can pair these with some potato salads and sauerkraut to tie it all together. Serve up some apple strudel or heart-shaped gingerbread (Lebkuchenherzen) for a well-rounded German menu. Guests will appreciate these authentic touches.
Celebrate Safely and Responsibly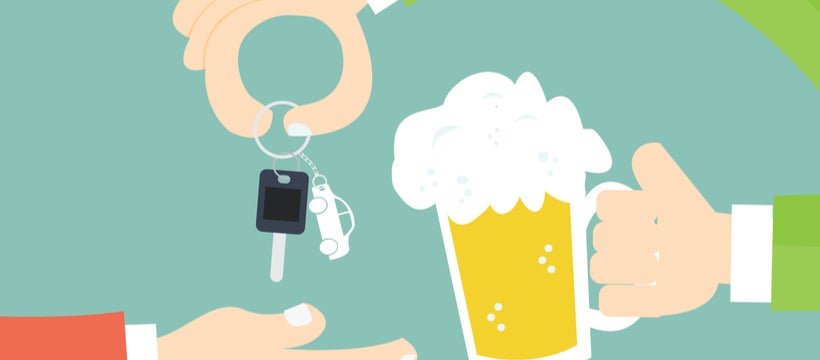 A successful promotion prioritizes the safety of guests and employees. The threat of COVID-19 or overserving guests are important considerations for your upcoming event. There are simple solutions you can implement to keep everyone healthy and help them get home safely.
Hosting an outdoor event is a safe and authentic option. This event setup gives you the space to create beer and food tasting stations underneath Canopy Tents. Sectioning off different stations allows you to control the flow of foot traffic and limit the risk of over-serving guests. Setting up hand sanitizer dispensers near high-touch areas is a great way to encourage guests to keep their hands clean too.
There are so many great ways to encourage guests to enjoy Oktoberfest safely. For example, you can offer discounts to customers who show proof of using a ride share program like Lyft to get to and from the event safely. Promote these discounts ahead of the event with signage and social media to encourage guests to use these services.
Host Games and Contests
Add an interactive element to your events with games and contests. Host a contest and offer prizes for the best Oktoberfest outfit like, like lederhosen. Offer coupons with discounts for participants to encourage repeat business too.
Games bring some lighthearted competition to your event and there are plenty of authentic Oktoberfest games you can try. For example, yodeling competitions and beer stein races are common features of the Munich festivities.
Set the Scene with Decor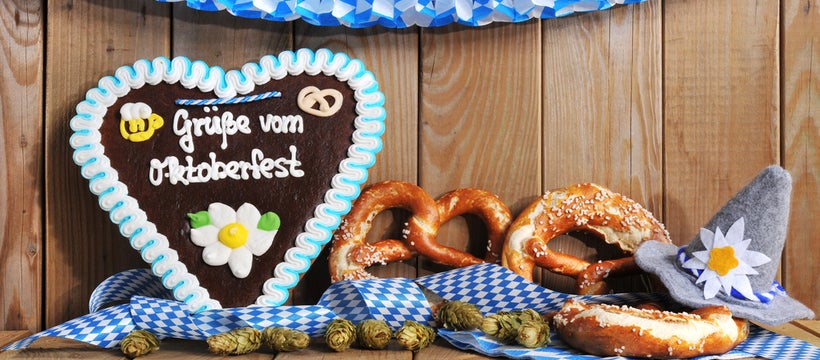 Another important aspect of a successful event is your décor choices. Beer tents and custom flags are authentic touches that bring a spirited environment to your Oktoberfest celebration. There are smaller items you can add to your interior store to celebrate. Decals and posters are non-bulky additions to booths, which are great for crowded areas.
Keep these tips in mind as you plan your Oktoberfest event and you will be well on your way to pulling off a successful event.