As we head into the Spring season, the Easter holiday is a time for many to focus on new beginnings. This particular time of year is usually one of fellowship and unity for churches and their congregations. Unfortunately, fellowship and unity are difficult to achieve during a pandemic. Church organizers face the daunting task of maintaining congregational relationships and supporting community outreach amidst shutdowns and COVID-19 concerns. There is a lot to be optimistic about, though, because your church can glean lessons from business and use them to elevate your church.
Social Media and Spiritual Outreach

One of the biggest hurdles small churches face is limited funds to promote events, activities, and services. Nowadays, however, there are a plethora of affordable options for spreading the word about your next event. Creating compelling promotional social content can illustrate your church's values, beliefs, priorities and, in return, build loyalty and trust.
The best part is, you can easily implement several social media strategies and engage your local community about the good works your church is facilitating. Besides being a useful tool to engage with youth, social media is a great way to connect with your congregation more broadly and continually. Over 70% of Americans have at least one social media account. Expand your fellowship to Facebook, Instagram, and Youtube so people from all over the world and those in your community can connect and grow together.
Direct Mail Is a Must
Mail is an oft-forgotten touchpoint for businesses and churches alike, but it is arguably one of the most effective ways to communicate with your congregation. 73% of Americans say they prefer direct mail options to other forms of marketing communications. Direct mail has a 29% return on investment making it a worthy contender for reaching your congregation.
Flyers are a great way to gain churchgoers' attention. Flyers allow you to visually communicate important information to your congregation and, as it turns out, people love keeping these items on hand: 38% of flyers are kept for 2 to 4 days and 13% are held for over a week. In addition to creating stunning promotional flyers, try posting them at local schools, coffee shops, parks, and local hangouts. You can design and distribute visually compelling and scannable flyers to engage and inform new members of the community of your services and ministry outreaches.
Banners Bring People to the Pews
COVID-19 has created a lot of confusion for churchgoers. Closures and partial shutdowns make people reluctant to pack the pews. Apply business advertising principles to your church's outreach by utilizing proper signage. In fact, 68% of consumers believe that signage reflects the quality of a business and an astonishing one in five consumers made unplanned visits to businesses after seeing compelling signage.
Hang banners near your sanctuary entrance and along the entrance to catch the eye of potential parishioners. Use this medium to inform churchgoers of worship times and dates, children's ministry events, COVID-19 safety regulations and online options to connect with services.
Keep Your Sanctuary Safe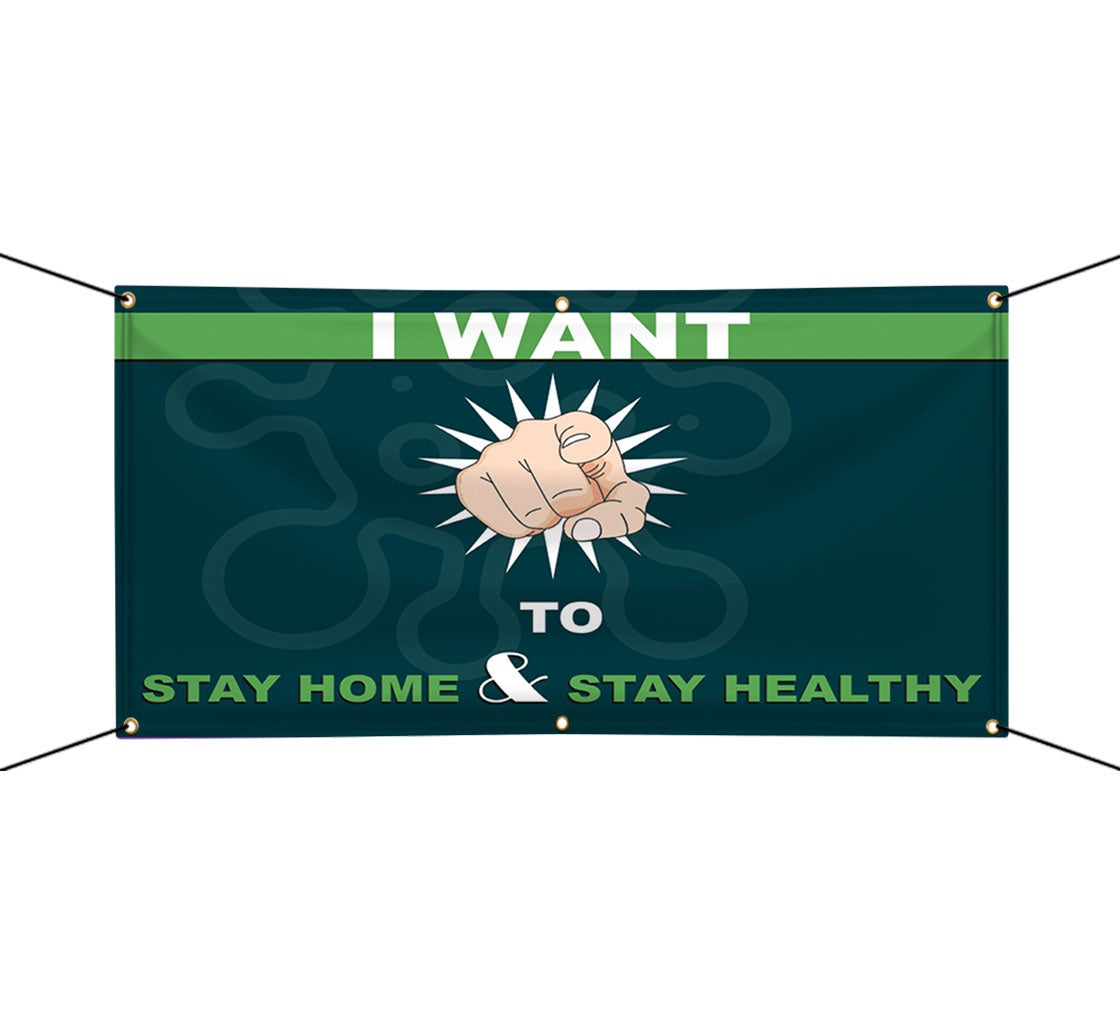 Churches have not been immune to the unprecedented hurdles created by the pandemic. According to a recent study, one in three churchgoers has stopped attending church since March of last year. That is on top of the already steep decline. According to a 2019 Gallup poll, church membership has declined by 70% during the previous 20 years. However, you can safely encourage increased attendance and grow your congregation if you follow certain guidelines.
According to the CDC, communities of faith can re-open safely if they implement masks and social distancing policies. Safeguard your sanctuary from the threat of the virus while safely promoting services to more people. Use banners and floor decals to remind members to wear masks and practice social distancing, purchase hand sanitizer wall mounts for common areas like children's nurseries, and prepare your congregation and newcomers ahead of Easter service by printing this information in useful brochures.
You can also add more services and broadcast them via the internet so your parishioners can see others attending. This is a good way of spreading the word as well. Coupled with your online presence, it's a great way to attract more attendees.
Build Community With Brochures
Bringing a community and congregation together through events, fundraisers, and religious activities is vital for any church. These activities build strong bonds and draw in attendees. Brochures are a relatively inexpensive way to promote your church services and outreach while simultaneously supporting local businesses within your community and those owned by church members. Brochures can truly have a major impact on community building!
Consumers are four to five times more likely to try a new brand when they have a coupon, so don't be afraid to reach out to local businesses to cross promote each other's services. Partner with a local restaurant that may be hurting financially. Print a coupon in your church brochure and offer a discounted to-go order for anyone who brings the brochure when they place an order.
We Need Community Now More than Ever
Despite the odds, churches can overcome these Goliath-like obstacles and reconnect with their communities and congregations. Seek inspiration and sharpen your outreach messaging. Hone your marketing skills by ensuring a multichannel ministry outreach is in place for your social media accounts, website, and physical advertising assets.
Be mindful of your congregation's pain points and use banners, flyers, and brochures to deliver pertinent messages with service information and safety guidelines. Enrich these items by printing words of encouragement and wisdom to support those who read them.
If you plan correctly, you can stay committed to existing members while engaging and impassioning new members from your community. Refresh your outreach tactics with business lessons that are beneficial for elevating your church.
References
How To Build Trust And Loyalty Through Design
Start Ups Magazine
https://startupsmagazine.co.uk/article-how-build-trust-and-loyalty-through-design
Social media usage in the United States – Statistics & Facts
Statista
https://www.statista.com/topics/3196/social-media-usage-in-the-united-states/
Direct Mail Statistics That Will Have You Running to the Post Office
Small Biz Genius
10 Signage Statistics Every Marketer Must Know
Visual Logistix
http://visualogistix.com/resources/blog/152-10-signage-statistics-every-marketer-must-know
Barna: State of the Church
Barna.com
U.S. Church Membership Down Sharply in Past Two Decades
Gallup
https://news.gallup.com/poll/248837/church-membership-down-sharply-past-two-decades.aspx
Considerations for Communities of Faith
CDC
https://www.cdc.gov/coronavirus/2019-ncov/community/faith-based.html
10 Important Statistics Your Company Needs to Know About Providing Discounts
Convenience & Convert