Banners have been around for quite some time as popular media for expressing opinion or advancing advertising goals. In a historical context, people used banners for rallies or marches to show support for various causes. As time progressed, the purpose of banners evolved for advertising. Today, outdoor banners are one of the most popular offline marketing tools used by businesses.
Why Banners?

Custom banners are universally loved for good reason: they are highly effective and affordable. From making a launch announcement to telling the world about your business's latest offers and events, banners can do it all and do it with your unique flair.
Take a Banner Stand

Banner stands are also a popular and inexpensive addition to your marketing arsenal. With technological advancements in the banner printing industry, there are many economical and even environmentally friendly options to explore.
Roll up banner stands can be used to display wayfinding instructions or directional graphics so people can navigate to your store easily. This strategy works great for mobile advertising at outdoor events too. The set up and breakdown process for a wide variety of outdoor banners stands is super easy.
Signage Increases Sales

Supporting your storefront with a retractable sidewalk banner stand is a powerful way to grab the attention of passersby and drive foot traffic into your store. In the Fall season in particular, when people enjoy walking outside and Halloween is just around the corner, installing signs outside your door makes perfect business sense.

Think of it this way: you run a bakery and plan to host a special Halloween event for the children of your visitors. While sending a flyer in the mail to existing customers is a great way to get the word out for your event, you might miss an opportunity for organic foot traffic that isn't yet a part of your mailing list. An adjustable x-banner stand that features all the event details and fun Halloween-themed graphics will share your message with the masses and help you reach the most potential customers.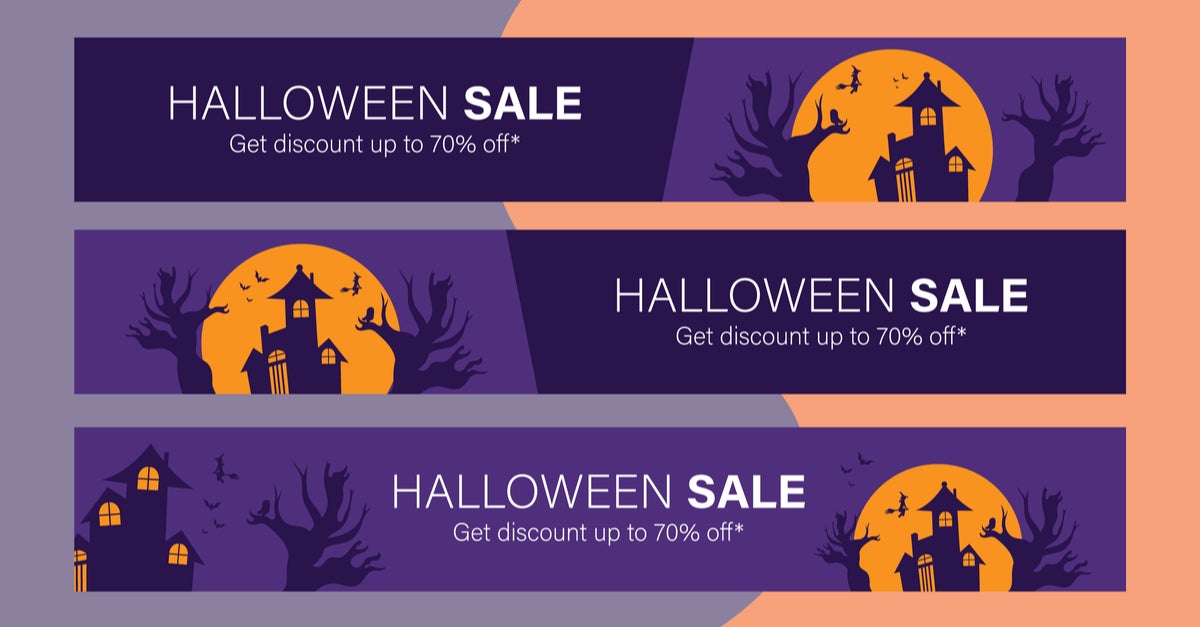 Hoist banners over your entrance or another location outside your building. This will help you expand your consumer base by bringing in new people to try your products and services. Placing a custom outdoor banners indoors above seasonal inventory for announcements, offers, or important store updates can also drive revenue. In fact, studies show that you can increase sales up to 4.5% by adding just one sign in your store. Seasonal product shipments, discount offers, freebies, and fun events also attract customers to your salesfloor.
Boost Brand Awareness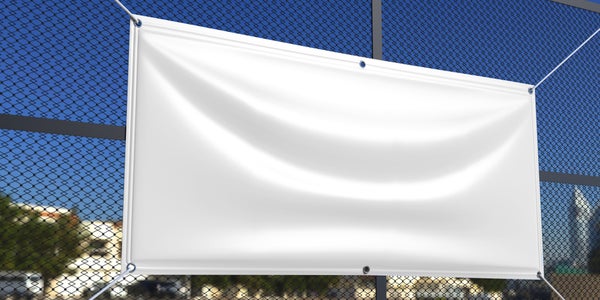 A simple graphic that displays your business name and logo, along with the services you provide and contact information, is a great way to inform potential customers of what your business is all about. The colors, fonts, and copy provide a clear indication of your professionalism and corporate/business identity as well.
Enhance the Customer Experience
Customer experience is all about convenience and banners are great communication tools you can use to improve that experience. You may be surprised that something as simple as adding an indoor banner and sign can enhance the user experience in your store.

If you offer free tasting samples in your bakery, for instance, installing a sign over the serving platter lets visitors know they can taste the goodies and perhaps leave feedback on adjacent forms. This simple step reduces the need for someone to operate the tasting area at all times.
If you run a clothing store, you can use portable banner stands and signs to distinguish discount items from new seasonal inventory or to guide your customers to the fitting rooms or checkout counter. Grocers rely heavily on portable banner stands and signage to highlight new products or featured brand discounts so customers can easily spot their favorite items.
Banners and banner stands can also be utilized to promote special areas such as employee parking and disability-friendly zones, childcare areas, etc.
Promote New Ways to Shop

Nowadays, stores are creating new ways to have independent shopping experiences. Many of these shopping experiences focus on personalization. Indoor banners and signs can support these shopping experience improvements for relatively low start-up costs. They can greatly improve the shopping experience for introverted customers. This is especially helpful for customers who are more introverted.
Moreover, BOPIS and curbside pick-up options are very popular with busy shoppers. Add storefront signage and banners to your parking area to alert customers about pick up areas and the ordering process. All of these signs, when added to your operations, can enhance ease of ordering and pickup for your customers.
Advertise On-The-Go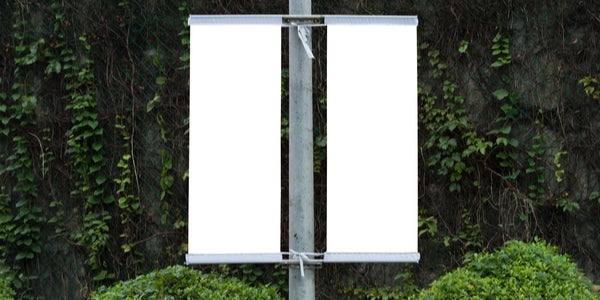 If you think that banners are stationary ads, think again. They can be installed anywhere: on vehicles, poles, storefronts, homes, buildings, and more. Some companies even use blimps and biplanes to get their banners airborne and advertise to entire cities. Outdoor roadside banners can make your business visible to busy motorists or you can add banners and stands to your next trade show event.
As long as you have the right message and the proper signage materials and placement, the sky really is the limit when it comes to both outdoor and indoor banner placement. By keeping these banner advertising advantages in mind the next time you invest in advertising materials, you'll be able to raise your sales figures even as temperatures continue to drop.