Attention-grabbing marketing tactics are vital for your business's success, but developing a comprehensive and captivating marketing strategy is no small feat. The modern consumer is faced with a daily barrage of advertising content, so you need a unique approach that will grab their attention. Since versatile and eye-catching connections are vital for your business, that's where flags factor into the equation. Creating a friendly storefront. Display eye-popping event setups. There are various inexpensive yet durable flag options for you to consider to flag down new business and explore how you can increase foot traffic.
Create a Friendly Storefront

A recent retail study found that exterior appearance is responsible for 45% of a company's marketing image. Therefore, creating a friendly storefront is a big deal for brick-and-mortar businesses. Feather flags accomplish this in style. They're also a sleek and inexpensive way to welcome new customers to your business while being sturdy yet portable and great for repeated use. Place a custom feather flag near your store entrance with exciting messages like Grand Opening or Flash Sale to entice customers into exploring your business.
Flags For Safe Events
Outdoor events will be a popular option this spring and summer for individuals who want to get some fresh air and socialize. According to the CDC, outdoor events can be a safe option during the pandemic if social distancing and masking guidelines are followed. They recommend placing signs with these reminders at outdoor events to ensure the safety of attendees. You can incorporate flags into your setup with these reminders for your attendees. Businesses can use them as well, reminding customers to wear a mask and practice social distancing at sidewalk sales, outdoor malls and patio or beer garden seating.
Elevate Your Events
Get creative with your community outreach and find local opportunities for your business at markets and festivals. An impressive 81% of adults engage with out-of-home advertising, so make a lasting impression on customers with an exciting event set up.
Remember, great branding is your best bet for attracting new business. Teardrop flags are a great way to create brand visibility for your event booth. These flags are easy to assemble and take apart, making them the perfect option for your mobile marketing strategy.
Considerations For Custom Flags

Flags come in a variety of shapes and sizes. Whether you're promoting your restaurant's new delivery service on the go with 18″ x 12″ car flags or using a 15 ft tall feather flag to create buzz for an open house, you must be diligent with your design choices.
Nearly 90% of the information transmitted to the human brain is visual. You need to ensure the information you are visually communicating to customers is aesthetically pleasing. Seemingly small design elements can have a significant impact on the success of your marketing materials.
For instance, the right color choice can boost your brand recognition by 80%. Hire a designer to develop a captivating color scheme for your flags that will have customers flocking to your store.
Golf Flags Are Great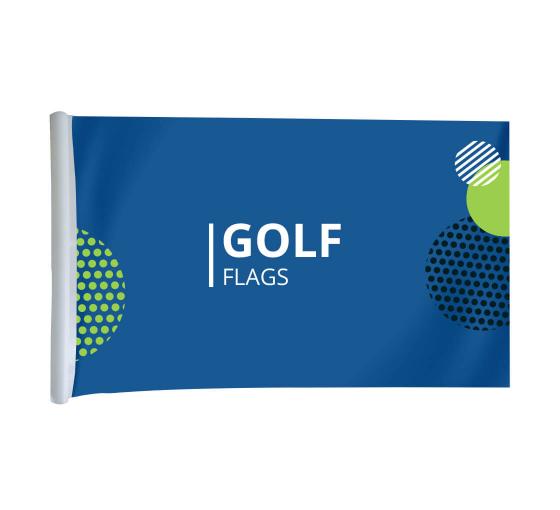 Networking is necessary for business growth, and golf events are a fantastic way to network with other business owners. Create new customer touchpoints while you tee off and sponsor a hole at a charity golf tournament in your community. Branded golf flags let you promote your business on the golf course in a fun and highly visible manner. You could even set up a station along the cart path with branded giveaways for tournament participants. These thoughtful touchpoints will compel people to visit your business.
The Many Uses of Garden Flags
Garden flags have so many great you should research where to buy garden flags. You can personalize your event space with custom garden flags for your clients' weddings and graduation parties. Restaurants can use garden flags to tell customers that their patio is open for business or promote live music events.
Holiday-themed flags are a festive way to increase foot traffic. Because garden flags are compact and cost-effective, you can commission a few holiday-specific flag designs and easily store them for the next year. A green garden flag is a fun way to celebrate a St. Patrick's Day special or design a flag and advertise a Mother's Day sale.
Despite the pandemic, out of home advertising will see a 17% growth in 2021. This increase illustrates the importance of investing in storefront and mobile marketing materials. Flags are highly visible and durable, which makes them the perfect option for your outdoor advertising plan. Remember to hire a designer to produce unique, high converting flags for your brand. This strategy will help you flag down new business and increase your store's foot traffic.
References
How Your Retail Business Can Benefit From Storefront Branding
All Business.com
https://www.allbusiness.com/retail-business-benefit-storefront-branding-22487-1.html
Considerations for Events and Gatherings
CDC
https://www.cdc.gov/coronavirus/2019-ncov/community/large-events/considerations-for-events-gatherings.html
Out-of-home advertising – statistics & facts
Statista
https://www.statista.com/topics/3258/out-of-home-advertising/#:~:text=OOH%20ad%20spending%20in%20the,than%2017%20percent%20in%202021
90 Branding Statistics to Help You Make a Good Impression
Learning Hub
https://learn.g2.com/branding-statistics
64 Graphic Design Statistics, Trends, and Insights
DDIY