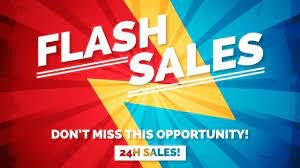 The year 2020 is almost on the verge of to end. Let us say goodbye to unexpected events that occurred during this phase. Besides small events, the most shocking was the pandemic that struck globally and, therefore, bringing the world to a standstill. From the business industries to educational institutions, every operation was shut due to the spread of Coronavirus. But now with time, life is getting back to normal while maintaining the laws of safe and social distancing, implementing new guidelines, seating structures, and every possible safety tool. It would further ensure safe working conditions for employees and visiting clients and customers too. With the year ending, every business is back to flashing advertisements of its products and services through online and offline procedures. Investing in innovative, high-quality, and affordable displays would be fruitful for your business for the holiday season and, especially, for the new year.
Be interactive via Banners, E-mails, Videos, Podcasts, and More
Exciting, cost-saving discounts and sale period – Shout out about your lucrative product offers through storefront displays through attention-grabbing products. Pick sturdy outdoor banners or vinyl banners to keep the communication fresh and nice, no matter what the weather conditions are. Customized feather flags, pole banners, or even metal A-frames work progressively to speak out loud about the store's festive discounts, end of year flash sales, or any other form of cost-saving announcement for customers. And these cost-saving offers are going to make customers go crazy about your deals and to shop from your store only.
Regular e-mails, SMSs – Keep your customers informed about your upcoming and on-going discount offers and sale period via regular e-mailers, push SMSs, and more. Creatively designed business e-mailers with catchy titles bring more clicks and attention from first-time and repeating customers for sure.
Social Media Interaction – Constant festive posts, videos, online contests, and so much more are there to update and indulge your audience through different social media platforms. Connect to old, prospective, and existing customers and clients via Twitter, Facebook, Instagram, Pinterest, and other forums.
Videos & Podcasts – Videos on your website make a fantastic impression of both the products and the organization. Regular videos describing products, their functioning, or even videos informing first-time and existing customers about lucrative deals on the most desirable products would be a worthy decision for your business. A podcast is another value-added concept for any brand's success story that provides you the platform to be communicative via audio. Let your customers, clients, and new audience indulge in interactive talks about the brand's upcoming or on-going events, festive sales, new product add-ons, shipping details, and so much more.
Likewise, other ways to stay ahead of the competitive business game are to stock up on affordable yet high-quality premium table covers and throws, giant flag poles, custom canopy tents, and more. They bring attention-grabbing results with assured B2B and B2C interactions and deal-freezing opportunities. Let this ending year brings amazing opportunities for your business operations, enhanced sales while benefitting the customers.