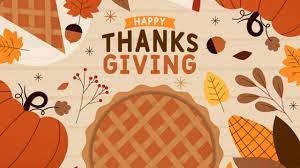 Canada Thanksgiving Day is all about celebrating the joy, harvest, and blessings of the past year. As the date is not fixed and varies every year, it is observed every second Monday of October. In 2020, Canada will be observing Thanksgiving on October 12. The day holds a lot of charm, a joy to being thankful for almighty, for what one has attained so far, and blessings of the year gone. Celebrations go in full swing, be it about family get-togethers or businesses. Every individual is curious to share happiness through various means. From small stores to top-shot brands, every business is offering its quality products at discounted prices.
On Thanksgiving, discounted offers on different lifestyle products, electronics, mobile phones, jewelry, and what not else are available. People wait all year long to grab the most exciting and cost-effective offers during Thanksgiving, Christmas, New Year, Cyber Monday, Black Friday, and many more special holidays. Moreover, festivities are a great time to equip and take your business to new dimensions as business owners and store owners strive effort to call-in customers. In this case, custom window decals, metal A-frames, vinyl banners, and similar displays aid in spreading the business message loud and all across.
Create it in your style.
You can customize display materials online so that the exact product gets delivered to your doorstep. Personalized outdoor banners and feather flags work best as they are available with customization. Sizes, colors, UV or lamination prints, quantities, and so much more can be amended and hence, designed to meet your choices. The online design studio is available to design the artwork online by selecting a few elements. You can upload the self-designed or downloaded content on the design tool or even can create the graphics for your thanksgiving promotional banners, signs, and lots more. Many display signs or outdoor banners come with a range of templates listed on their design tool page so that you can pick the required design for your purpose.
Level Up Digitally for Thanksgiving 2020
Moreover, we are still amid the pandemic, and hence, people are worried about stepping outside to shop for upcoming festivals and holidays. In this case, it is suggested to shop online and be safe throughout. Business owners have equipped themselves with super interactive websites and Apps to let the existing and prospective customers guide on their product listings, attractive discounts, coupon codes, and so much more. Digital media has taken its own space in current pandemic times by allowing users to get anything that they want. And, people are loving the online shopping experience from the comfort of their homes. If you are also dealing with commodities that are important to people at large. So, now is the time to reach out to your audience through the ways of equipped digital marketing practices, timely e-mails, updates through SMS, WhatsApp messages, and many more result-oriented tools.