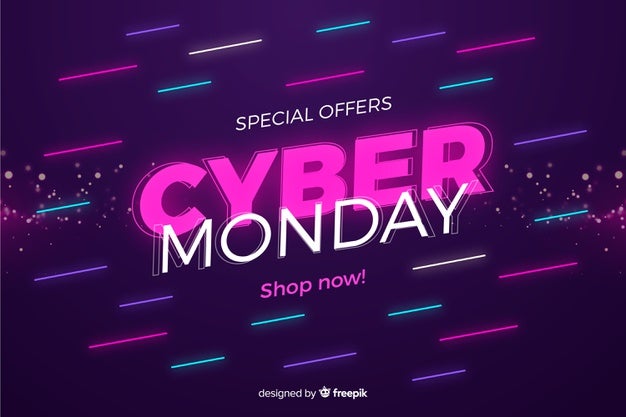 Cyber Monday is an online shopping trend since its initiation in 2005 and is observed globally. Followed by Black Friday, this online shopping festival begins the very next Monday and stays for 24 hours to provide its existing and new customers with the best product deals. Customers across Canada, the US, and other countries wait eagerly to buy electronics, home goods, clothing, and so much more on this special day that is dedicated to shopping online.
Since its inception, it is highly accepted internationally as Cyber Monday provides the feasibility to buy the desired products online and at a very reduced price range. People across the world wait for this super-saver day to buy their long-awaited electronics, gizmos, and other goods. In 2019, Cyber Monday mobile transactions equaled $3.1 billion with total online sales attaining a record of $9.4 billion, as per the Adobe Analytics report.
Here are some quick highlights, to begin with, your Cyber Monday Deals:
Plan advertisements smartly – Know your audience, their likings, and interests in various products that you think have trended the current year or would be trending for the coming one. It is pivotal to stock up on the concerned product range for every business and advertise it accordingly for better revenue generation this year. For advertising, pick the best online tricks to promote your online store and its exciting deals. It is also essential to know what the customers are always in the requirement to buy in terms of electronics and other goods so that you can learn about customer behavior. Or, what are the goods that customers across the country would be waiting for all year long to buy during Cyber Monday? These and more sorts of research are required to know the customer base and their preferences and, therefore, introduce the same product assortment to level up your profit game along with offering them what they desire.
Kick-start in advance- If you want to portray a better version of your online store, then act smartly. Considering the pandemic 2020, customers are more concerned about safety and, therefore, expected to shop everything from home. Cyber Monday excitement can be initiated in much advance, even before your competitors plan to announce their deals. So, it's better to plan and execute announcements and advertising of your discounted products.
Shout out via Every Social Networking Platform- Cyber Monday means diving into all the best possible advertising and marketing strategies that could deliver the best possible returns.
Regular e-mails
Strengthened e-mail marketing campaigns
Improved Keyword research – Invest heavily in paid ads to shine all across.
Shout out Free Giveaways – This is the time of not just making high revenues but strengthening customer relationships is another important aspect. Announcing a gift on every buy would aid in drawing maximum traffic to your online store.
Constant updates on Facebook, Twitter, Instagram, and other portals would ensure widespread recognition and promotion too.
And a lot of other lucrative tools are available to be applied to strengthen your brand game like no other.
Equip your online/offline store with lucrative discounts – Display attention-grabbing products at an exciting discount for a power-packed business throughout the sale plan. Be it an online or offline task; presentation is the key to bring in more customers. Your offline store calls for highly-designed displays to inform existing & prospective customers about the upcoming or on-going Cyber Monday deals. Trust high-quality vinyl banners, metal frames, feather flags, canopy tents, and many more by BannerBuzz. Browse from an extensive collection, create the graphics online with the help of an online design studio, and order right away for quick order delivery at your doorstep.
One of the best ways to draw the maximum crowd to your website is to reimagine your web storefront with improved and trendy color themes, fonts, relatable illustrations, unique ways to showcase cut-priced products, and lots more.

Pamper your customers– Come up with special deals and different discount packages for both existing and new customers. Introduce new customers with first-timers' discounts so that they are ensured of big-time savings at your online store.
Loyalty programs and huge sale offers are one of the magnificent efforts that an online store could provide to their returning customers. Constant sale announcements and especially on Black Friday, Cyber Monday, and other special days, would aid you in flourishing business to extreme heights. After all, the customer is god, and it's vital to facilitate them with the best of cost-saving deals on product assortments.

Strengthened shipping– Cyber Monday sales or even other festive season sales call for advanced and improved shipping services to provide your customers with prompt goods delivery. It is always better to initiate cyber Monday sales much before than other stores perform as this will provide you with the utmost timeline to manage orders, product delivery, customer support, and so much more.
So, without further ado, prepare your online platform to offer customers exciting cost-saving products like never before. And this year especially, higher returns on online sales is expected due to the global pandemic and lockdown phase too. It is safe and economical for customers to be in the comfort of their homes and shop for anything their heart desires.