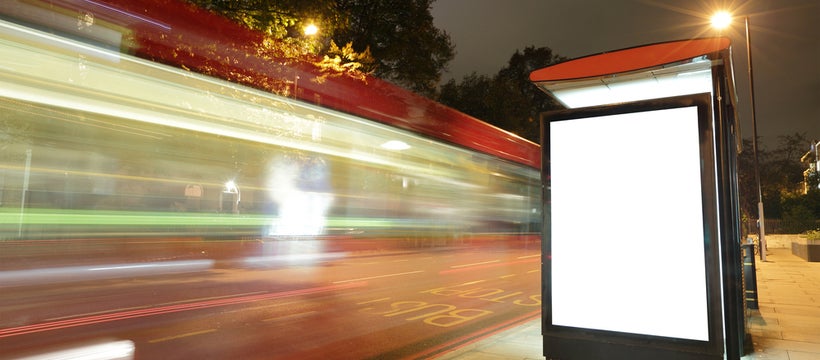 There are an abundance of advertising options for modern businesses to consider. While advancing digital strategies create new ways to connect with customers, traditional tactics can be just as effective. Outdoor advertising remains vital for increasing your brand's visibility because customers are bombarded with a multitude of online ads every day to the point they tune them out as much as possible. Outdoor advertising allows your brand to cut through the digital clutter by conquering the great outdoors with signage.
A Banner Year For Outdoor Advertising
Out-of-home advertising is reported to be the second-fastest growing advertising medium in 2021. Surprisingly, much of this increase is related to a shift in consumer mindset as a result of the COVID-19 pandemic. More people are working from home than ever before. Between endless Zoom calls and nights spent at home watching streaming services, consumers are experiencing screen fatigue.
According to a recent survey, 68% of people feel they spend too much time on screens and are tuning out online ads and 69% have an increased appreciation for their outdoor surroundings. As the spring season nears, consumers eagerly await better weather and a chance to get outside. Given that 45% of respondents are noticing more billboards and other OOH media now than before the pandemic began, there's never been a better time to focus on your outdoor marketing strategy.
Conquer With Comedy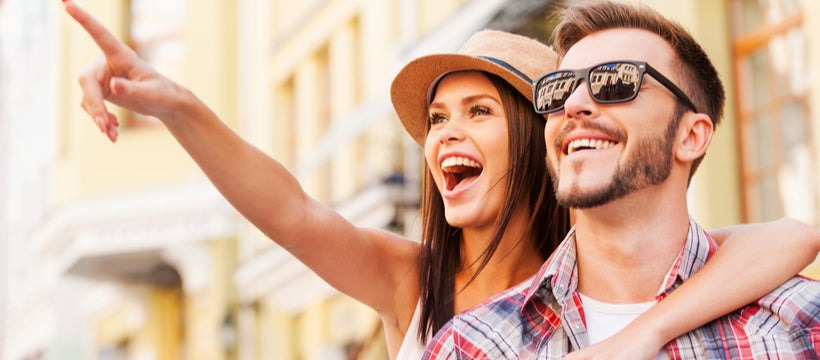 Snack food company Emily Crisps decided to launch their first-ever outdoor advertising campaign in April of 2020 as the world went into lockdown. Realizing this abysmally bad timing, they turned their misfortune into an endearing strategy that went viral. They changed their copy to reflect the current situation with hilarious signs that read Our first ever poster. Seen by a runner and one pigeon. Typical. This approach resonated with people and photos of the company's signs quickly circulated around social media.
You can sprinkle some levity into your advertising strategy too. As you grow your brand visibility, don't settle for stale ads. Laughter can make a lasting impression on your customers. Consider comedic copy and design elements when you develop your outdoor signage.
Your Signage Should Tell A Story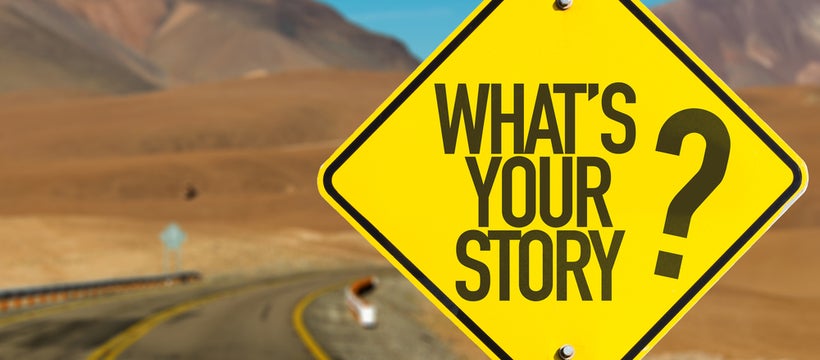 As the world shut down to stop the spread, the #Sendinglove campaign allowed individuals to send inspirational messages to communities around the world and show the messages on billboards for a monetary donation. The campaign raised $15 million for families across the globe.
Luckily, you don't have to develop a global campaign to captivate your consumers. You just need to make sure your message communicates with purpose and is well positioned for visibility.
Consider your design elements, messaging, and promotional location. Place your signage in highly trafficked areas and make sure your messaging resonates with your target market. Also include calls to action on your signage like Follow Us on Instagram and Visit Us Online or In Store so the next steps for consumers to engage with your brand are clearly defined.
Get Your Message Out With Guerilla Marketing
Make the most of your outdoor advertising strategy by adding guerilla marketing tactics to your outreach. The purpose of guerilla marketing is to engage consumers in new ways and in new outdoor locations. Thanks to the advent of CRM software, it's now easier than ever to target your outdoor outreach to locations you are most likely to engage your target market and create impactful first impressions.
It's also incredibly cost effective! A creative guerilla marketing strategy can net you fantastic returns. According to Workzone, marketers around the globe are seeing a 90% reduction in ad spend once they implement guerilla tactics.
Athletic complexes, parks, and outdoor shopping centers are the perfect backdrop for a guerilla marketing campaign. Now is the time to plan your spring and summer strategy to prepare for music festivals and outdoor events. There are endless ways to flex your creativity and find new business opportunities with this outdoor advertising strategy!
Hire sign spinners and street performers to announce the opening of your new cafe. Commission chalk artists to draw in-store event announcement murals on sidewalks and use banners to navigate customers to your business. Hand out branded promotional items like stickers and menu brochures to passersby. Making your guerilla marketing strategy COVID-19 friendly is easy too. Branded face masks or hand sanitizers are thoughtful touchpoints and useful giveaways.
Signs That Surprise
The element of surprise can be a powerful tool to make your signage stand out. Unconventional locations are the perfect place to grab your potential customer's attention. Once you have their attention, give them a reason to engage with your brand on a deeper level with creative copy, compelling design and an effective call to action.
Shopping app Klarna recently ran a fantastic and effective outdoor advertising campaign in Australia. Klarna placed large signs with QR codes along pathways, public beaches, and shopping centers in Melbourne, Perth, and Sydney. Customers scanned the QR codes for a chance to win highly coveted items like Nike Air Max sneakers and Nintendo Switches.
The response to the campaign was incredible and Klarna saw increased engagement with their app in areas where the campaigns ran. During Australia's strict lockdown period, people loved engaging with Klarna's surprise signage while they went out for some fresh air.
Create exciting and unique touchpoints with your signs using a similar strategy. Print QR codes on your signs and banners with bright calls to action like Scan To Win or Scan to Unlock Your Gift! Restaurants can sponsor a local rec team and place a QR code coupon on their sponsor sign at outdoor complexes. This tactic is a great way to support your local community and incentivize families to take their post-game celebrations to your establishment!
Go Forth And Conquer
Now that you've read how other businesses are tackling outdoor advertising, it's your turn! From telling a compelling brand story to making a lasting impression through laughter or including an element of surprise, there are endless possibilities for your business to conquer the great outdoors with signage.
References
OOH Advertising Trends in 2021: The Resurrection
Moving Walls
https://www.movingwalls.com/blog/ooh-advertising-trends-in-2021-the-resurrection
Consumer Trends & OOH Q4 2020
OAAA
https://oaaa.org/Portals/0/Public%20PDFs/Press/OAAA%20The%20Harris%20Poll%20Consumer%20Trends%20and%20OOH%20Q4%202020%20Pt%201%20for%20PRESS.pdf?ver=2020-10-08-133640-167
Why one snack brand launched its first outdoor campaign during a lockdown
Excellence In Marketing
https://www.marketingweek.com/emily-crisps-outdoor-advertising-lockdown/
2021 OOH Advertising Trends
Movia
https://movia.media/moving-billboard-blog/2021-ooh-advertising-trends/
What is Guerrilla Marketing? Examples, Advantages & Strategies
Workzone
https://www.workzone.com/blog/guerrilla-marketing/#:~:text=Guerrilla%20marketing%20is%20cost%20effective,unconventional%20approach%20of%20going%20Guerrilla
Klarna continues leveraging QR codes to gamify OOH ads with giveaways
Mumbrella
https://mumbrella.com.au/klarna-continues-leveraging-qr-codes-to-gamify-ooh-ads-with-giveaways-661510