Readability and visual appeal are the two keys to high-conversion banners. While bad design can derail your signage investment, you can easily avoid some common formatting mistakes and increase the visual appeal of your company's signage. There are some graphic specifications to take into consideration before you design your banners. If you can follow these simple steps, you will boost the visual appeal of your banners and your sales too.
Proper Resolution Is Paramount to Your Success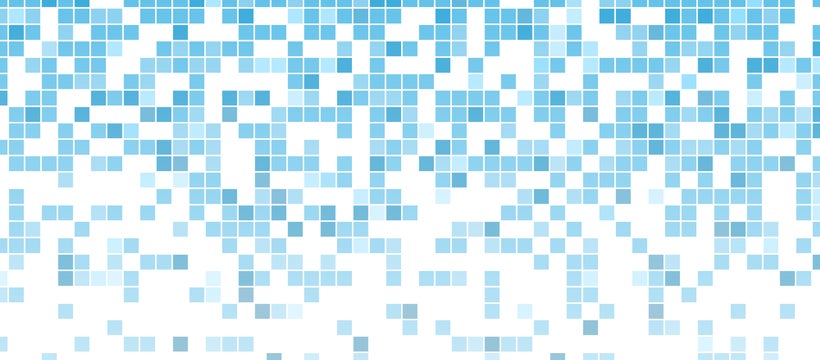 Blurry banner images can deter customers from doing business with your brand. 68% of consumers believe that a business' signage reflects the quality of its products or services. So, if your business has hard-to-read signage, customers may be discouraged from seeing what's in your store. Understanding the role resolution plays in producing quality banner graphics will help you avoid this sale-dampening faux pas. 
Bring Your Banner Questions to a Successful Resolution
Image resolution refers to the quantity of pixels displayed per inch of an image. Resolution is typically represented as ppi. For printing purposes, higher resolution yields higher quality pictures. Ppi and dpi are used interchangeably, though dpi refers to dots per inch involved in the print reproduction process.
If you are using raster graphics in your design like .PSD, .JPG, or .TIFF files, here is a general guide for their print resolution:
100% scale at 100 DPI
50% scale at 200 DPI
25% scale at 300 DPI
10% scale at 600 to 1200 DPI
Now that you know how to scale your raster graphics, it is time to learn how to properly save these files. For the best possible print reproduction, submit your raster graphic files as .PSD for Adobe Photoshop, .JPG for high-resolution JPEGs, or .TIFF for high-resolution .tiff files. When you print your banners, keep in mind that thumbnail-sized .jpg and .gif files will not have high enough resolution to produce quality prints.
Source Print-Friendly Photos
The human brain processes images 60,000 times faster than text. Given that people are highly-visual creatures, it's a no-brainer to use captivating images on your banners. Nearly 50% of marketers believe visual content plays a critical role in their marketing strategy. However, if your photos are low resolution, your signs will lack the appeal you need to generate new business. That means you have to be careful of the images you choose as some image sources are better than others for banner printing.
Banners are typically viewed from four to ten feet away. Therefore, 150 ppi is the minimum resolution recommended for most banners. Keep in mind that photos downloaded from websites or social media have notoriously low resolution. Avoid using these photos in your banner designs whenever possible. Instead, it is best to use photos taken with your phone or an actual camera for printed banner images.
Decide Which Graphic Type Is Right for You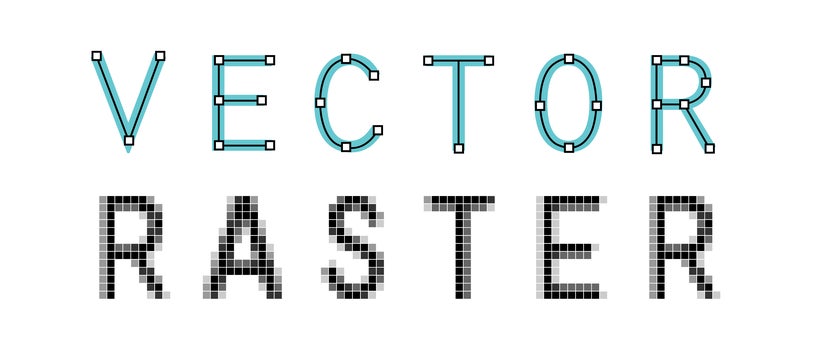 Raster and vector are two different types of graphics you can use to create visuals for your banners. Raster graphics feature a dot matrix structure which typically represents a rectangular grid of pixels. These graphics are resolution dependent. If you try to scale raster images past a certain resolution, it will affect the image quality.
On the flip side, vector graphics use geometric elements like lines, curves, and shapes to represent images and colors in mathematical expressions. These graphics can scale proportionately to any banner size you choose. Logos should always be vectorized so you can scale them for banners, business cards, or any other marketing item you may need.
Choose Colors Wisely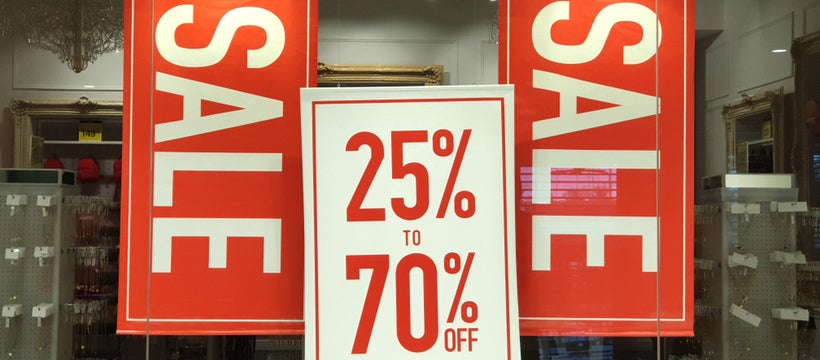 Color is another important component of your banner design. Scientific evidence suggests that color improves readership by 40% and increases comprehension by 73%. Choosing the correct color specifications for your banners will give these items those attention-grabbing, crisp hues customers love.
RGB and CMYK are two different color modes you can use to design digital and print assets. RGB stands for red, blue, green and this color mixing mode is best suited for digital design. Black is the base color for RGB hues and red, blue, and green are added on top of the black base to produce screen-friendly pigments.
CMYK, on the other hand, stands for cyan, magenta, yellow, key/black. This color mode is your go-to for printed materials like banners. CMYK uses a white base and a printing machine will combine the colors in different amounts to create your desired pigments. If you are polishing your DIY design skills, you will need to make sure your software program is set up for CMYK color mode. Programs like Adobe Illustrator allow you to easily adjust your color mode for each project.
Tips for File Format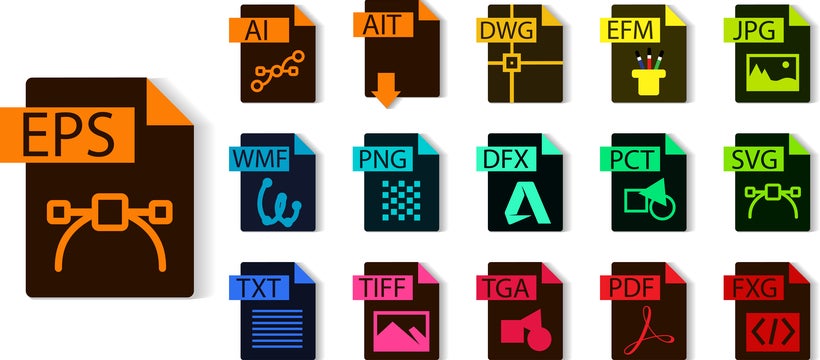 Knowing when to use certain file types can be confusing, especially if you aren't a pro at graphic design. Keep these file format specifications in mind as you design your banners. CMYK color mode is best for your printed materials and this color mode requires certain source file types like PDFs, .AI, and .EPS. However, screen-friendly RGB source files should be formatted as JPEGs, .PSD, or GIFs.
Raster images require .JPG, .GIF, .PNG, .TIFF, or .PSD file formats. However, if you are designing banners, you will primarily be working with vector graphics. These graphics require .PDF, .EPS, .AI, or .SVG files. PDF files are ideal for printed items since this is the file format most printing machines use. EPS files are great for vectorized logos because they support scalable print reproduction.
Final Considerations
Your banners are an extension of your brand. Oftentimes, out-of-home ads or storefront signs are the first impression potential customers will have of your business. Approximately 72% of Americans believe product packaging design influences their purchasing decisions. Therefore, all of your printed designs need correct graphic specifications to produce high-quality materials that will enhance the customer experience.
Here are some final graphic designs specifications to keep in mind: if you purchase banner stands or pop up displays, you may need to use page bleeds so your designs look seamless. For traditional banners, it's best to keep your design within a two-inch margin of the edge of the banners so your images and text aren't cut off by trim or grommets.
Proper graphic specs will promote scannability too. Experts recommend designing signs with a minimum of one-inch letters tall for every twenty-five feet of distance. When you submit text for your banner design, convert all text and fonts to outlines and curves to promote quality prints. If you apply all of these graphic design specifications to your formatting decisions, the end result will be high-quality, high-conversion banners.
References:
FedEx Office Survey: Standout Signs Contribute to Sales
FedEx
https://newsroom.fedex.com/newsroom/fedex-office-survey-standout-signs-contribute-to-sales/
Humans Process Visual Data Better
Thermopylae
Content Marketing Statistics You Should Know
Small Business Trends
The Neuroscience of Color
VariQuest
https://info.variquest.com/blog/the-neuroscience-of-color
Most Americans Say That the Design of A Product's Packaging Often Influences Their Purchasing Decisions
Ipsos
https://www.ipsos.com/en-us/news-polls/Most-Americans-Say-That-the-Design-of-a-Products-Packaging-Often-Influences-Their-Purchase-Decisions
DESIGN AND PLACEMENT OF SIGNS
International Sign Association
https://www.signs.org/business-resources/buying-a-sign/factors-of-sign-effectiveness/design-and-placement-of-signs