When it comes to the promotional marketing mix for your business or store, signage is one of the most important elements. While there are various types of signs available that can offer a range of benefits to your business, window decals are one of the best yet most underutilized types of business signage.
What Are Window Decals and What Are Their Uses?
Window decals refer to printed stickers/images/graphics/letters (or a combination of these) adhered to a glass surface with adhesive backing. They are also known as window graphics or vinyl window stickers and are mainly used by businesses to promote the brand name or advertise their products, sales, or services.
Window decals are quite useful for storefronts or shop windows. They are one of the easiest, efficient, and most inexpensive ways to grab people's attention and have multiples uses for businesses, including:
Using a window decal to display your brand name, contact details, or logo on the store windows can help to conveniently bring your key branding information to customers' attention.
Window decals covered with beautiful graphics, designs, and colors help build curiosity in customers passing by. You can add interesting copywriting about your products to further build curiosity and encourage customers to explore more.
The use of window decals boosts sales by transforming your store's appearance, and making it look more attractive. You can also highlight current sales or special offers.
Inexpensive Advertising for Holiday-themed Content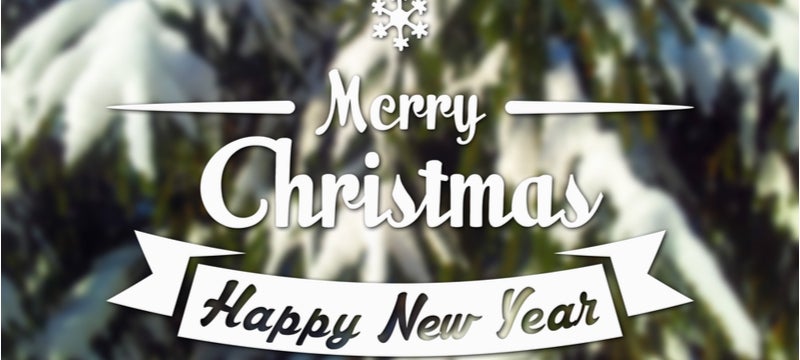 Transform your store's simple and dull appearance to an attractive, eye-catching, and interesting look every holiday season. From Christmas to July 4th to Thanksgiving and every holiday in between, your windows come alive with the special imagery and sayings of the latest celebration.
How to Choose the Best Window Decals
When choosing window signage for your business, there are many aspects to consider in making sure they deliver the results you expect.
Select Your Images Carefully
When it comes to commercial window decals, try not to choose anything too distracting or busy. Ideally, it should support your message without detracting from it. Further, the image chosen must be of high quality: simple messaging and imagery creates better results.
Another important consideration is copy placement. Avoid putting copy in a spot in your ad that will create low contrast. If you're using text, it's ideal to choose an image where there is enough room in the composition for a new element.
Follow Basic Design Guidelines
When working on your window decal graphics, make sure to keep the following design principles in mind for aesthetically pleasing images:
Hierarchy: With multiple elements of varying importance, it is important to figure out how to prioritize the most important features. One of the best ways is to put the important information higher up on the sign or offset important text with larger fonts.
Proximity: Think about how close together all your elements are. This is important because clusters of information can help you open up the overall image. Overcrowding your window decals with images and text can lead to messaging that isn't easy to comprehend.
Alignment: Another critical aspect to take care of here is alignment. Make sure that various elements are in alignment with each other.
Font Size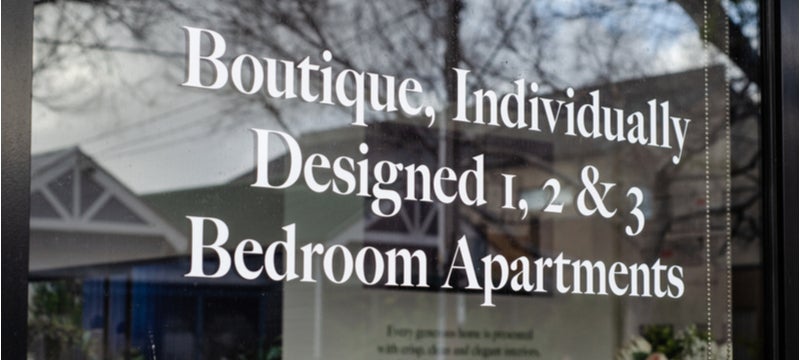 Font sizes have a big impact on the readability of a sign. Although there are plenty of choices in decal fonts, many are difficult to read, and fancy fonts don't always produce the desired result.
When it comes to better readability, the general rule of thumb is this: bigger is always better. The larger the letters on the signage, the further away they can be easily read.
Color Plays an Important Role
Colors in window graphics significantly affect visibility. Therefore, it is important to make sure that your colors contrast with the surroundings and are also bright enough to stand out from the background. There are also ways to use color schemes to communicate a message clearly and concretely, while others are more subtle and leave things open to interpretation.
Keep it Simple and Elegant
To grab the maximum attention of your customers and get your message across immediately, make sure to keep the window decal designs simple and elegant without being too wordy. Fewer words create enough curiosity in the minds of potential customers to fetch more information.
Entice Your Customers with Price Temptation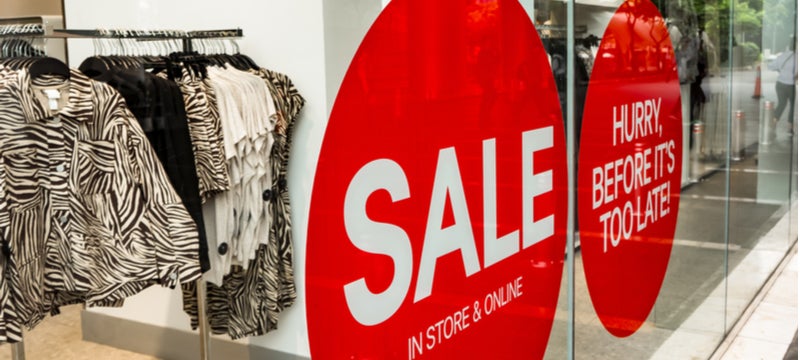 Using window decals to advertise for specials and offers can be a great strategy to tempt customers. It can make for an inviting introduction for your sales or other offers that are in place.
Different Types of Window Decals
There are multiple categories or types of window decals available in the window graphics industry. Most window decal companies categorize them as follows:
Perforated Window Decals
Perforated window decals come with tiny holes and are largely popular among storefront windows, corporate building windows, or car windows. Among the other key features of the perforated window decals are:
Unique design that allows visibility from the inside and clear graphics from the outside.
It has a matrix of tiny holes across the design, which allows you to see through the design easily.
Prevents different light sources from entering your store.
Perforated window signs have an easy application process.
Static Cling Window Decals
Static Cling window decals are thin plastic sheets that require no adhesive to attach to a glass surface. In this type of window decals, the image is typically printed onto a translucent surface, and the graphic can be either opaque or semi-transparent. Among the other key features of Static cling window decals are:
They are usually easy to place and remove, leaving no adhesive behind.
Decals can be used both indoors and outdoors.
Portable and reusable, making them a great choice for seasonal decorations that go up every year.
Excellent for short term-promotions.
Contour or Die-cut Window Decals

Die-cut or contour window decals are primarily vinyl stickers that take on the shape of the graphic, with no extra material required. This kind of shaping of the vinyl to the graphic's edges allows for clean lines without having you sacrifice any extra window space. Among other key features of the die-cut window decals including:
Perfect for logos/ solid graphics as well as for creating vinyl shapes
Choice available for white vinyl or bubble-free vinyl
Both inside/outside application
UV print options are available
Clear & Opaque Window Decals
Apart from the above-mentioned types, window decals are also available in opaque vinyl. Using an opaque decal is generally perfect if you want to block out the sun or create private spaces for your store. Among the other key features of opaque window, decals are:
Built to last long
Gives a professional look to any retail/office window
Perfect for either advertising or room décor purpose