Trade shows and business events are excellent opportunities to meet new customers and display your products. Since the competition is often stiff at such events, you'll want to enhance your organization's visibility. You can achieve this by ensuring that your branding is on point and the message you want to convey is clear.
This is where your marketing collateral can make a difference, and one of the most essential components needed to wow your prospects is a floor standing banner stand.
What Is A Banner Stand?

Floor standing banner stands are portable display stands used for marketing at business events and inside retail stores. The best part about these display stands is that they are highly versatile. You can customize them for any occasion. Moreover, they look elegant and can be used in multiple locations like lobbies, airports, meeting rooms, and retail spaces.
They give the best return on your investment as they are portable, easy to set up, and make a huge difference while taking up only a small amount of space. Apart from trade shows, where you want to attract clients, you can also use floor banner stands inside retail stores to communicate any ongoing offers or launches of new products.
Double-sided And Single-sided Banner Stands
When you visit a vendor's website to buy a banner stand, you will be given the option to choose between double-sided and single-sided stands. As the name suggests, a single-sided banner stand will have the banner displayed on only one side. On the other hand, the double-sided banner stand will have two banners that you can put on the front and back of the stand.

Needless to say, a double-sided banner stand will create more visibility. It is recommended to use the double-sided banner stand only when you have adequate floor space. Your investment will yield the desired results when both sides are visible to your customers.
4 Types Of Floor Standing Banner Stands
Here is a breakdown of the different types of banner stands, along with their features and benefits:
Retractable Banner Stands

One of the most common types of banner stands, these are similar in nature to window roll-ups. Normally, the graphic is attached to the base with a spring, which allows for quick installation and dismantling. The design also makes for easy storage and transport. These stands are available in multiple sizes, allowing you to customize them to fit your needs.
Although retractable banner stands are convenient and effective, they are not as versatile as other options.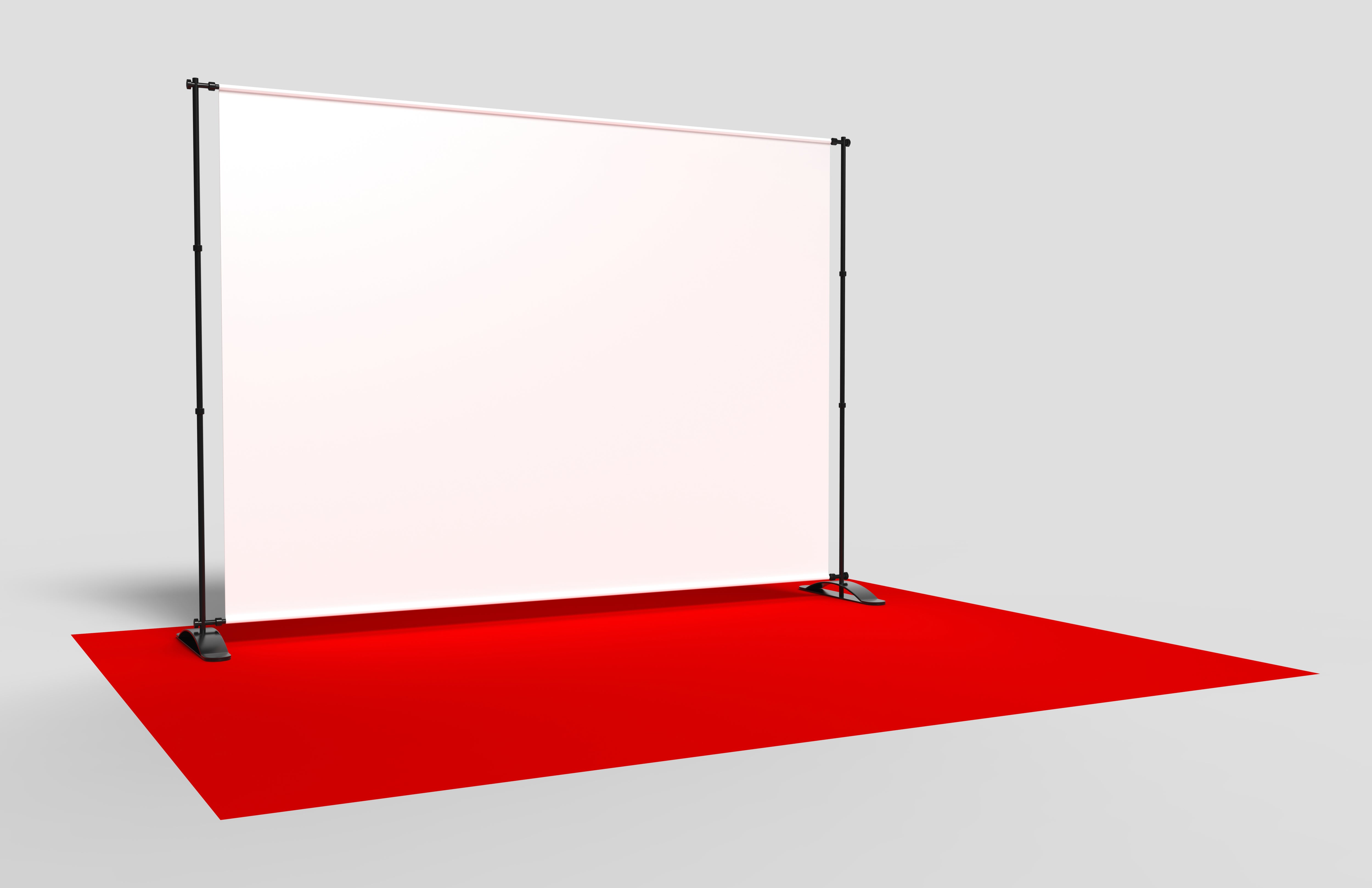 Unlike retractable banner stands, telescopic banner stands have two components: the banner and a telescopic stand. The poles are easy to install, but take more time than retractable stands. The biggest advantage you get with telescopic banner stands is that the graphics are interchangeable. This makes them more economical, as you can change the banner depending on where you plan to place your stand. Moreover, you can adjust the size of a telescopic stand to make them useful for different occasions.
Here is another flexible option for displaying your banner at events. The L-shaped banner stand typically has both a top and bottom profile where the graphic can be added. On the back is a tension rod attached to the foot of the stand that stretches your banner out, avoiding wrinkles. L-shaped banner stands are also height adjustable, making them all the more adaptable to a variety of environments.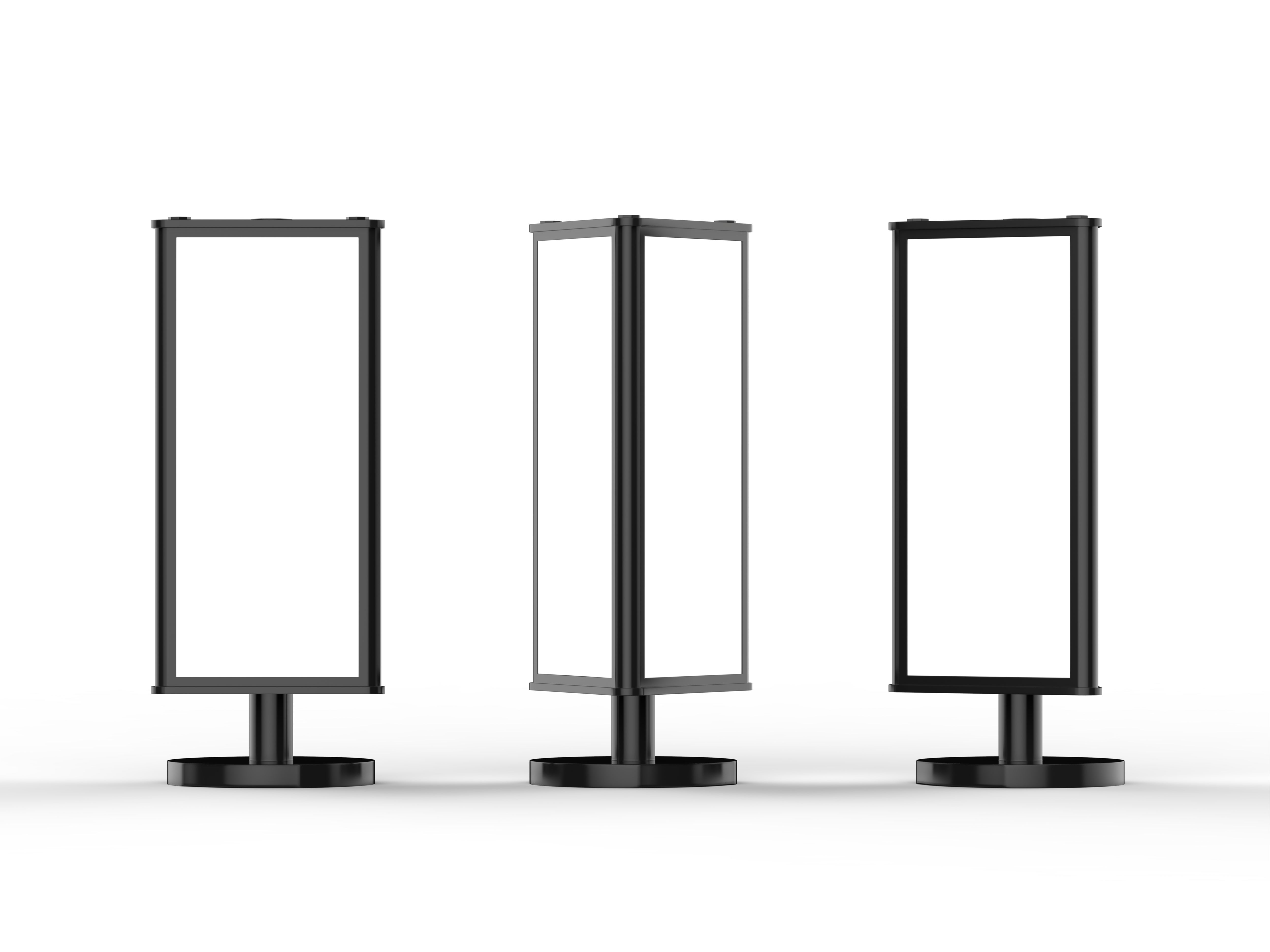 If you are looking for something fancy, a rotating banner stand can be the best solution. Fitted with an electric motor, it rotates your graphic continuously. This stand ensures a greater degree of visibility. A rotating banner stand comes with a switch that controls your banner's movement, including an option to rotate your message either vertically or horizontally. These stands are easy to install, portable, durable, and the most effective at catching the eye of potential customers.
Customize Your Banner Stands
Banner stands are an effective way to promote your business. They are easy to both use and transport. They take up little space on the floor and only require a single person to assemble.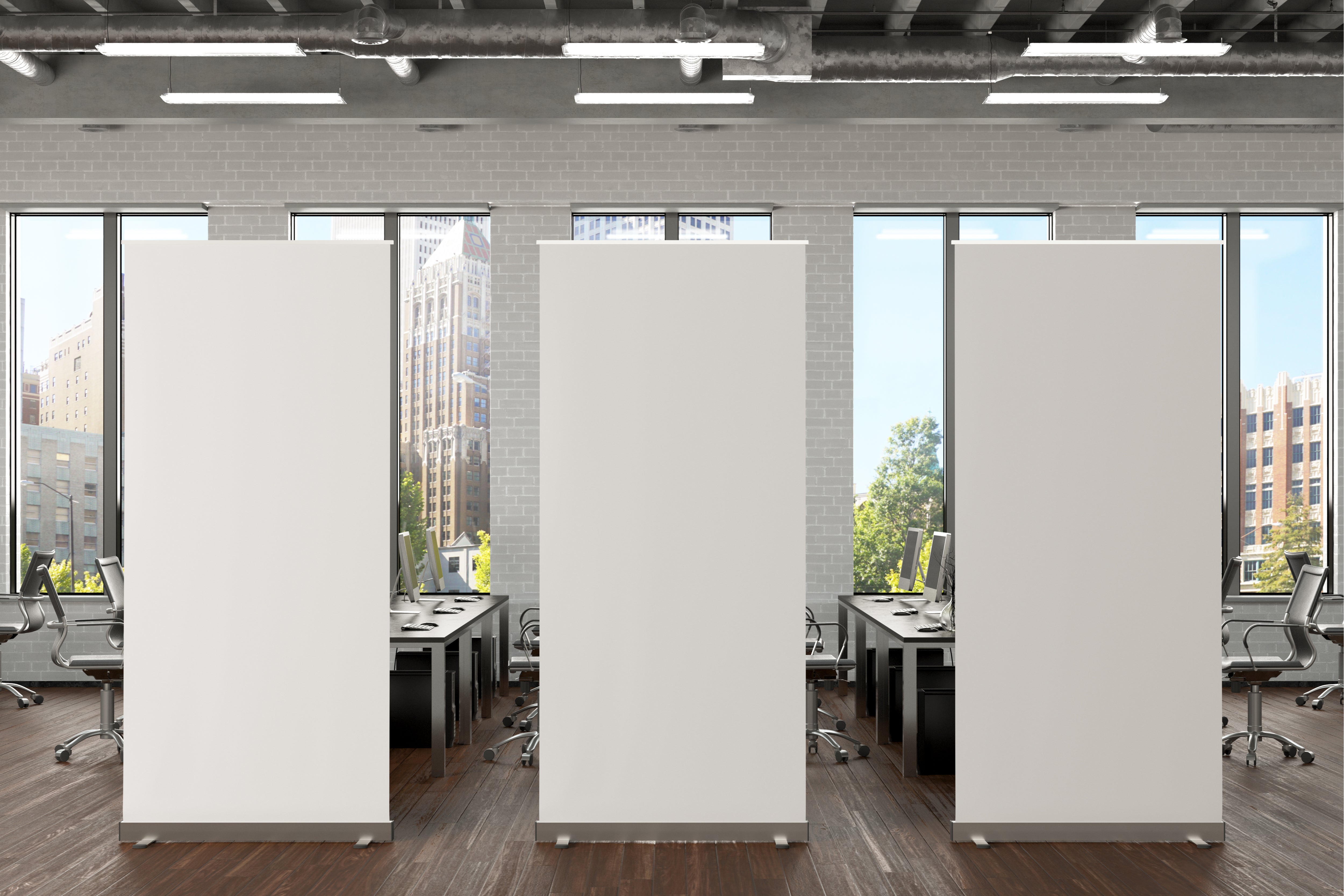 Due to these benefits, you can use floor standing banner stands repeatedly, for a variety of occasions, to communicate multiple different messages. For instance, you can customize a banner stand to promote a new launch inside retail stores. You can use them inside your offices and lobbies when hosting an in-house event or a hiring drive.
Customization is key here, and it is advisable to consider your needs before you make your choice.
In Conclusion
When running a business, it becomes imperative to think of innovative ways to stay ahead of your competition. Floor standing banner stands can support your marketing strategy and are one of the most effective ways to communicate your message to customers.