This year's Dogfest in Tatton Park, Cheshire was nothing less than a rousing success. Living up to its reputation as the UK's ultimate summer festival for dogs, this year's edition welcomed an estimated 25,000 people over the weekend in Tatton Park, Cheshire to celebrate all things canine.
One of this year's attendees was Sirius Animal Rescue, a nonprofit organization dedicated to finding homes for unwanted and abandoned pets. Their tireless advocacy, passionate support, and unconditional love for our four-legged furry friends is what attracted us at BannerBuzz to become proud sponsors of them, their mission, and their wonderful staff of volunteers at this year's DogFest!
What Is DogFest?
This annual event unites a community of dog lovers from across the entire country, all of whom wish to celebrate their furry companions and support locally owned businesses and nonprofits along the way. Filled with wonderful opportunities to bond with your joyful pup such as Puppy Academy, Have-a-Go Activities, Big Dog Walk, and of course shopping for toys and treats as well as food and drink for the human folk, there is always plenty to do to entertain owners and best friends alike.
BannerBuzz weren't the only ones to take a great interest in the proceedings. Among the attendees were a few celebrities joining in on the festivities, including Clare Balding, Rebeckah Vaughan, and Michaela Strachan, which goes to show that this shared love for everyone's best friend can bring together a community of individuals from every walk of life.
Sirius Animal Rescue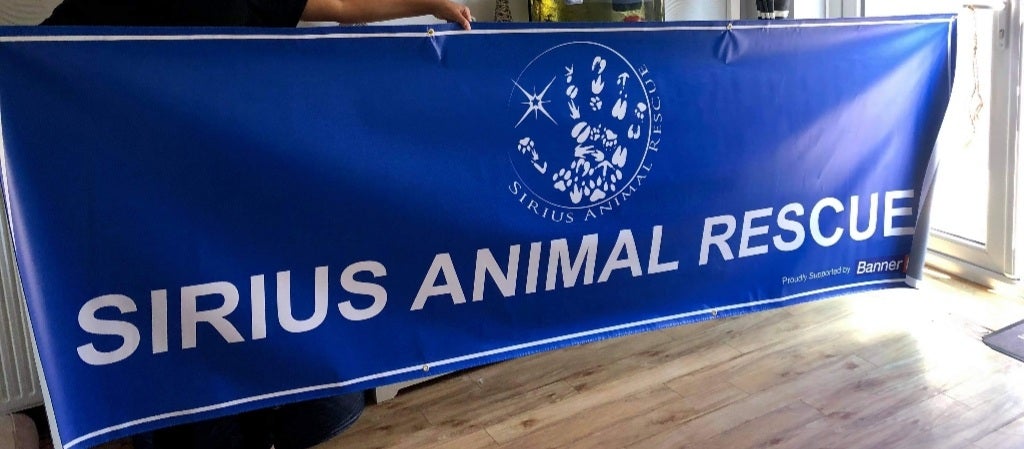 Finding organizations passionate about their cause, who dedicate a considerable amount of effort and energy to addressing the needs of those less fortunate, is always a joy. They utilize business support ethically and efficiently, and such nonprofits deserve all of the aid and resources possible to further their exposure and build a community of supporters. It comes as no surprise that Sirius Animal Rescue is one of these commendable organizations due to its determination to be the voice for those who cannot speak.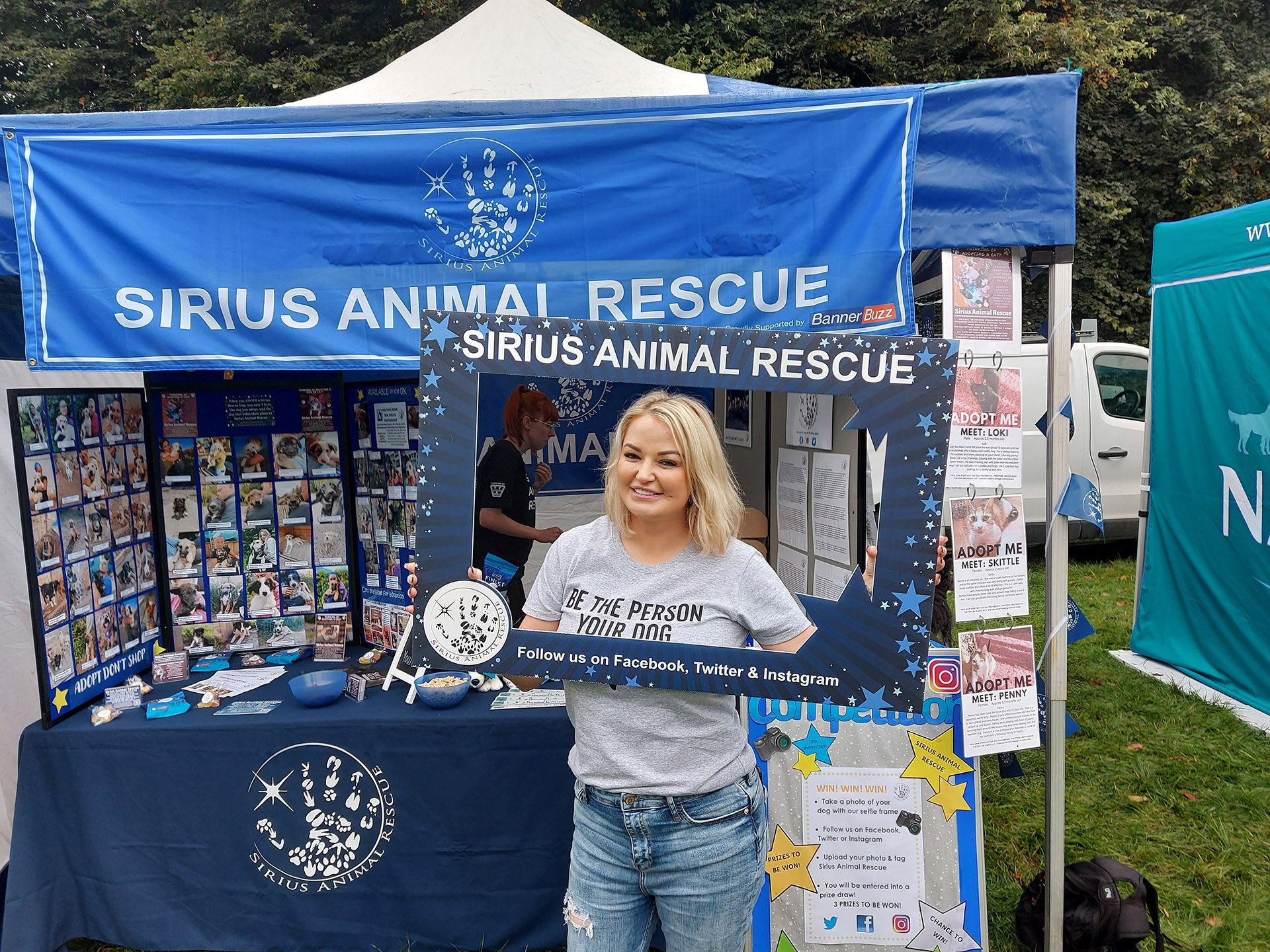 In partnership with Halfway Home Dog Rescue, Sirius Animal Rescue was nominated for the animal rescue team of the year award and was asked by the Dogfest organizers to participate in the festival by both being interviewed on stage and setting up a booth to speak with the community, spreading the word about their organization and their good deeds.
BannerBuzz was is a Proud Supporter and donated them high visibility banner and flags for the DogFest to allow their kiosk to stand out in such a large crowd of humans and dogs. The heightened visibility the banners provided offered Sirius volunteers ample opportunities to speak with hundreds of interested people and grabbed the attention of thousands of others who passed by. It was an honor to assist Sirius Animal Rescue in their mission to spread awareness of the work they do every day, and, hopefully, it resulted in a few new adoptions along the way.
Giving Back
Far too often, communities dismiss and ignore issues related to overbreeding and animal neglect. Nonprofits like Sirius Animal Rescue aim to do everything in their power to save lives by educating the public about these issues and finding loving families for so many lost souls. It has been an absolute honor to support their mission. There is immense value in taking a step away from business affairs and putting the same energy into giving back to the community. A little help goes a long way and contributing to a reputable cause by using whatever resources available is an opportunity for our business to do its part in making the world a better place.