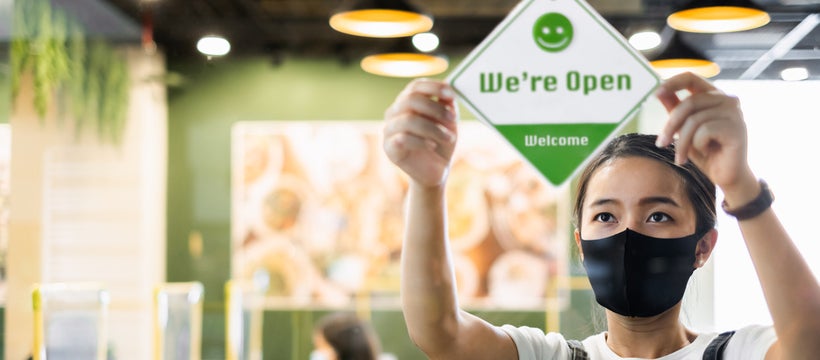 The effects of the current pandemic on businesses can not be overstated. Hindsight is indeed 2020, and no one could have foreseen the outbreak or the impact it would have. Because of this, last year was a year of great change and challenges. Many businesses faced insurmountable odds and were forced to close their doors while others were able to pivot and remain above water. The two things the pandemic taught us more than anything else was the importance of proper safety precautions and the value of relationship marketing. As you look forward to 2021, apply the hard earned wisdom won last year to revitalizing your business safely.
Convenience Is Key
To say life is chaotic right now is an understatement. Your customers are undoubtedly feeling the strain of adjusting to this new normal. As customers juggle endless Zoom conferences, helping their children with distance learning and rising COVID cases, you need to create easy options to incentivize customers to continue shopping at your establishment. Convenience is key for staying competitive in an increasingly digital world. As you revitalize your business, be sure to refine any pain points in your customer experience. According to PwC, 86% of customers are willing to pay more for a great customer experience.
Get the BOPIS of Both Worlds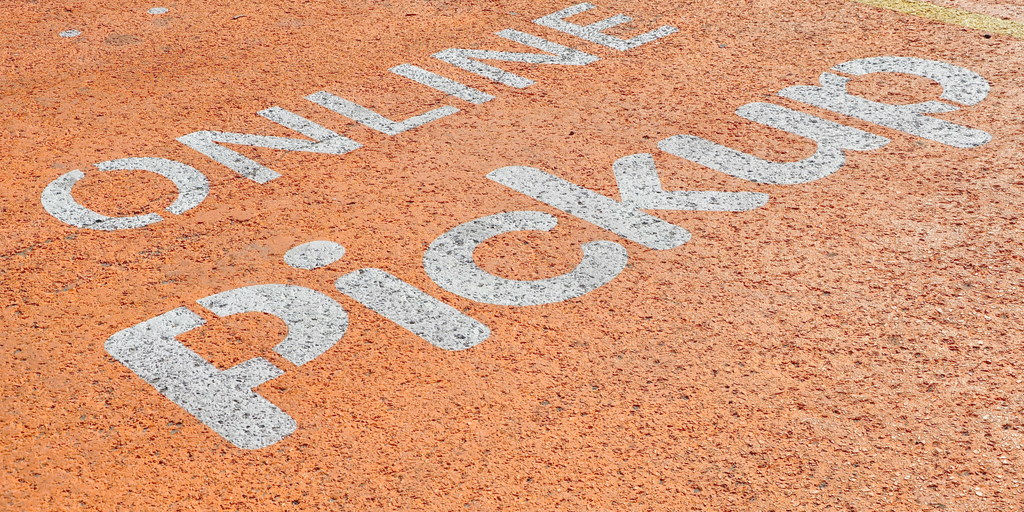 Buy online, pick up in store (BOPIS) options exploded in popularity last year. Businesses quickly realised what a fantastic option it is, combining the convenience of online shopping with the personalization of the in-store experience. That's why the trend is expected to continue in 2021. In fact, 90% of retailers plan to implement BOPIS options this year; you must swiftly ready your business for BOPIS to stay ahead of your competitors.
Once you've created your strategy, ensure your ecommerce platform advertises your BOPIS option to online customers. Also, window decals are a cost effective way to make in-store customers aware of this convenient new way to shop. Entice online and in-store customers to opt-in to your BOPIS options with special discounts. 77% of consumers spend $10-$50 more than anticipated when redeeming mobile coupons and 17% spend over $50.
Send mobile coupons to existing customers as well, offering a discount on their next purchase when they choose BOPIS as their checkout option. This method incentivizes customers to purchase from your store and increases the likelihood of impulse purchases both online and once in your store. Guide in-store customers to potential impulse purchases you want to promote by placing eye-catching banners near the product shelf as well as placing them near the in-store pickup point.
Create Curbside Options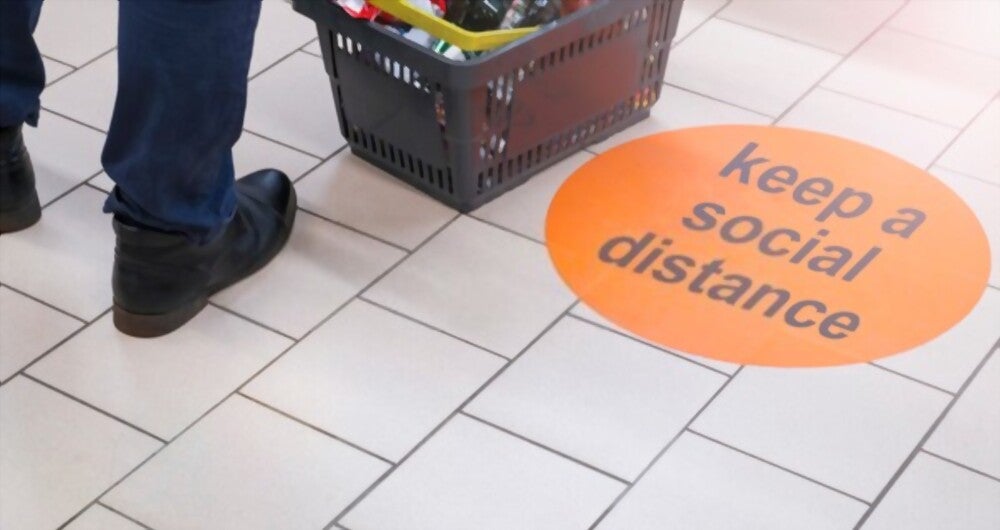 To keep your business strategy as efficient and personable as possible in 2021, curbside delivery options is another great wrinkle to add. Offer customers as many safe and hassle free shopping experiences as you can. This option is particularly perfect for working parents and high-risk customers. Design custom parking signs to streamline the pick-up process for your customers. For restaurants, curbside delivery options sidestep the astronomical costs of using apps like Uber Eats and Grubhub to get food to your customers.
Attract More Foot Traffic
We may have to wait for a full return to normal, but new data suggests customers want to safely return to in-store shopping. A new Global Mood Media study reveals nearly 70% of consumers have returned to non-essential in-store shopping. The key takeaway here is to attract more foot traffic by letting customers know you are open for business. Window decals with messages like Yes, We're Open or Come On In, We've Missed You are inexpensive yet impactful ways to do just that.
According to a study that included 100,218 American households, 49.7% reported that they had driven by and failed to find a business because its signage was too small or unclear. Don't lose potential sales because you have misplaced or poorly designed signs; you could miss out on new customer connections because your signs are unappealing. Thankfully, there are cost-effective custom banner and sign solutions to remedy these issues.
A BrandSpark and Better Homes and Gardens survey found a third of the customers they surveyed admitted to being drawn into unfamiliar stores based on the quality of the store's signage. Work with a designer to create signs and banners that are reflective of your brand and appealing to passersby. This strategy is guaranteed to drive foot traffic at your brick and mortar locations.
Stay Safe to Stay Open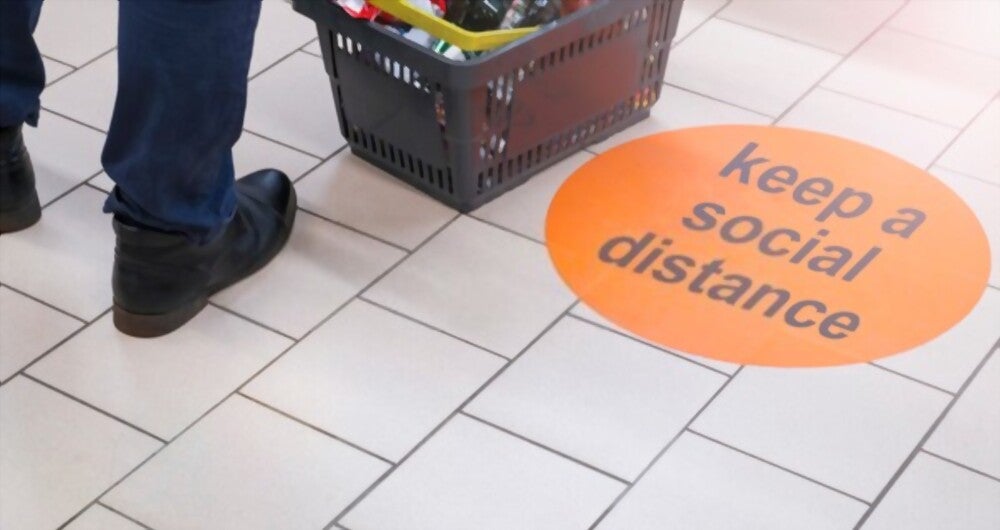 There is a bumpy road ahead for business owners. Rising COVID cases pose a threat for those still trying to keep their doors open. A Yelp study found that a sobering 800 small businesses close their doors daily due to the pandemic. Following proper safety procedures in your store or office location can help make customers and clients feel safe. That is a must if you want to keep your doors open. Ensure your business follows CDC compliant guidelines for restaurants, retail and office spaces.
Routinely disinfect surfaces to prevent risk of viral contact. Sneeze guards and touch free dispensers create a safe space for customers and employees. It is also important to use signs and social distancing floor decals to promote health conscious interactions in your store.
As long as customer experience and safety are at the forefront of your decisions, you will be well on your way to a successful recovery. You can safely and creatively revitalize your business in 2021 with cost effective strategies your customers will love.
References
90% Of Retailers Plan To Implement BOPIS By 2021
Retailtouchpoints.com
https://www.retailtouchpoints.com/resources/90-of-retailers-plan-to-implement-bopis-by-2021
Digital Coupon Marketing – Statistics and Trends
Invespcro.com
https://www.invespcro.com/blog/digital-coupon-marketing/
Experience is everything: Here's how to get it right
PwC
https://www.pwc.com/us/en/advisory-services/publications/consumer-intelligence-series/pwc-consumer-intelligence-series-customer-experience.pdf
Are Signs still important in the era of internet marketing?
Richardsonmktg.com
https://richardsonmktg.com/importanceofsigns/#:~:text=Signs%20are%20one%20of%20the,comfortable%20doing%20business%20with%20you
100,000 Shoppers Can't Be Wrong: Signage Communication Evidence from The BrandSpark / Better Homes and Gardens American Shopper Study
Signresearch.org
http://www.signresearch.org/wp-content/uploads/BrandSpark-Better-Homes-and-Gardens-American-Shopper-Study2011.pdf
Yelp: Local Economic Impact Report
Yelp.com
https://www.yelpeconomicaverage.com/business-closures-update-sep-2020.html