The coronavirus pandemic and increasing competition from the digital sector create unique challenges for small companies on their journey to success. As a small business owner, you might feel the burden of battling these modern-day Goliaths using every idea in your arsenal, from online classes and sales to window decals to direct mail marketing materials. Despite the hardships that come with all of that, remember there is power in numbers and small businesses are truly the backbone of the economy. Afterall, there are 30.7 million small businesses in the US and those businesses create 1.5 million jobs annually. In honor of National Mom and Pop Business Owners Day on March 29th, hopefully some big stories about small business will inspire you.
Finding Success Despite COVID-19 Curveballs
Dallas-based apparel boutique, Sprinkled with Pink, had to radically shift their business model when pandemic-induced shutdowns went into effect. Owner Kendra Eaton wasted no time pivoting her company to accommodate COVID-era changes. Her Game Day collections and Bachelorette party products did not quite fit the new normal, so she adjusted her inventory with an at-home sales pitch.
Her fast actions are the primary reason her business is now back at full operating capacity. Shifting her focus from in-store and special occasion inventory to virtual events and loungewear has helped her company thrive in spite of these unique circumstances. Eaton pivoted from creating custom gifts for customers to developing branded items for businesses. She didn't let fear stop her from forging new business enterprises. In fact, Eaton's story is a testament for the power of quick thinking and creativity.
Proving The Power of Community Outreach
Matt Bell left Seattle's bustling tech industry to pursue his dream of being a business owner and that's when his effortlessly cool concept took off. The Shop is a self proclaimed "country club for car and motorcycle enthusiasts". The business boasts a 60,000 square foot floor plan where gearheads can buy memberships to work on their automobiles and bikes or hangout at the company's cafe for coffee and a full service menu. At the beginning of 2020, the business was growing and looking to expand to new markets, then the pandemic hit.
Seattle's shutdowns catapulted The Shop into perilous territory. Bell had to make the tough decision to lay off the majority of his staff so the business could survive the extended quarantine orders. He had planned for the company to survive for a short time but what he didn't plan on was the outpouring of community support that he and his staff experienced. Customers left large tips on to-go orders and kept making their membership payments despite the shutdown.
A year into the pandemic, The Shop is slated to open its second location in Dallas, Texas this May. The key to the business' survival and success is rooted in Bell's business model. He didn't just create a company, he created a sense of community.
Small Business Success Beyond COVID-19
Even when you're not contending with a global pandemic, finding success as a small business owner is no small feat. The fact that 50% of small companies fail within their first year in business is sobering, but not surprising. Building a business is hard work and it takes a level of commitment and dedication that can be exhausting.
If you're feeling drained, it's time to get back to the basics. Remembering
why you started will help you reinvigorate your business model. Once you make or retool your products and services, find effective ways to promote them such as business flyers shared in your local business and customer community. As the two previous stories illustrate, rebranding and community building will position your business for success.
Sara Blakely is no stranger to getting out of her comfort zone to promote her business strategy. The billionaire businesswoman revolutionized shapewear with a $5,000 initial investment when she cut the stockings off of her pantyhose. However, her company, Spanx, wasn't an overnight success. She heard no and was laughed out of many boardrooms before she took her business in her own hands, making and packaging products out of her Atlanta apartment and cold calling department stores to sidestep the pushback she received from corporate investors.
Sara's advice is to start small and be really good at the little things before you move on to larger growth strategies. Sara believed in her business and didn't take no for an answer. Whatever hurdles your company is facing right now, remember why you started and what you do well. Keep those things in mind as you retool your approach.
Don't Stop Learning
As a business owner, staying sharp and anticipating changing consumer trends is significant for your continued success. Dan and Frank Carney knew a thing or two about the importance of perpetual learning for optimizing business strategy. The entrepreneurial sibling duo were the founders of fast food chain Pizza Hut. The brothers borrowed $600 from their mother to start their restaurant enterprise. There was just one problem: neither of them knew how to make pizzas.
Fear didn't stop them from furthering their business. Instead, they brought in a pizza chef to show them the ropes and help them perfect their recipe just two weeks before they opened for business. Their gamble paid off and, in 1977, the brothers sold their business to PepsiCo for $300 million.
Waiting until you're down to the wire to learn the ins and outs of your industry is not ideal, but the Carney brothers had the right idea. Oftentimes new business ventures fizzle as a result of inaction. Oftentimes the hardest part is the start.
When you open a business or launch a rebranding, do your research then make the product and then find ways to make it better. Hiring a consultant to help you improve your process is a great way to nurture growth. Never stop learning and be open to taking research-based opportunities.
Making Your Small Business The Next Big Success Story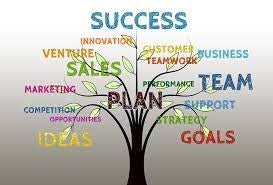 As these stories illustrate, creativity and adaptation are vital for a company's expansion. Keep seeking ways to improve your business processes and learn new skills to stay ahead of the competition. Whether you want to refine your marketing strategy or expand your operations, the combination of adequate research and initiative will help your business thrive.
Owning a small business is hard work but it can also be deeply rewarding. Whatever prosperity looks like for your small business, these success stories show that anything is possible with creativity, hard work, and determination. On March 29th, remember why you started your mom and pop business and celebrate your victories as you look to the future.
References
10 Small Business Statistics Every Future Entrepreneur Should Know In 2021
Oberlo
https://www.oberlo.com/blog/small-business-statistics
Small Business COVID-19 Diaries: Part 5
Business.com
https://www.business.com/articles/small-business-stories-covid-19-part-5/
These small business owners made their dreams come true-and then the coronavirus hit
MarketWatch
https://www.marketwatch.com/story/these-small-business-owners-made-their-dreams-come-true-then-coronavirus-hit-2020-03-21
The Only Reason Why Small Businesses Fail to Grow Without CRM
ConvergeHub
14 Famous Businesses That Launched With Less Than $10,000
Entrepreneur